Seasoned professionals who have frequented the oil and gas industry with lengthy careers understand that there is more to the industry than just drilling for a product and the magical appearance of the product on the market. A certain level of cultivation must take place to extract those goods from the earth in manners that meet safety regulations and financial cost forecasts.
When operators consider various methodologies in realizing more profits, the answer does not reside in increased costs passed down to the end user. Instead, efficiency drives strategy in lowering expenses and increasing profits. Jean Louis Faustinelli grasped this concept long before it became the popular solution of today. With his Bennu valve and partnership with Yottek, he has achieved stunning results in optimization that suddenly revitalizes the production results of low-performing wells.
Before inventing the patented Bennu valve, Faustinelli generated an illustrious career. After graduating as an engineer in 1962, he worked with Texaco for thirty years. He later went to work for a company searching for oil using magnetic and seismic methodologies. The spark of optimization undoubtedly ignited when the three wells he worked on were dry.
Faustinelli found success as a consultant between 1980 and 2002, where he focused on gas lift technology. He would later bestow his talents upon an international audience and teach gas lift and well optimization classes., but that flicker would then turn to a full-force fire of passion when he realized the lack of resources in managing the opening and closing of wells to generate production. Here, the need for the Bennu valve originated.
Specifications and Use
The Bennu valve finds use in restoring production in oil and gas wells deemed no longer economically viable. The valve, considered a tool, includes two pressure sensors that control the opening and closing of well production. The high-pressure sensor allows the well to open when enough pressure has been generated to move the fluid plug to the surface. The low-pressure sensor closes once the liquid plug has been produced. At this point, the pressure has been restored, and the cycling is repeated.
The Bennu valve automates the opening and closing process through assistance provided by mechanical devices. When exposed to specific pressure ranges, these devices contract and allow for the opening and closing of the well. The pressure ranges are established during calibration of the Bennu valve to ensure fluid plug surfacing and well closure.
To service variation in systems, the Bennu valve functions with a temperature range maximizing at 200 degrees Celsius. Installation time typically demands 30 minutes, while recalibration is conducted with nitrogen and accounts for only a 20-minute, two-time interval. All connections consist of metal-to-metal applications ensuring the avoidance of leak failure due to acid oil. A Barton meter used to verify reservoir behavior is the only additional component needed for successful application.
Multiple Benefits
With the supply shortage of skilled labor, the ability to activate functionality automatically and without human touch only scratches the surface of efficiency. Because the valve is entirely autonomous and responds to well pressure, no additional power source, such as electricity, is needed. This results in emission reduction and eliminates the consequence of wasted energy. While making a significant impact positively upon planetary preservation, safety records benefit as well. Limiting human interaction reduces exposure and the potential of incurring incidents or injuries.
"The Bennu valve increases production," says Faustinelli. "It can be installed onshore and offshore and turn into a great success. The application does not depend on the location but focuses on pressure."
While the Bennu valve requires no electrical power or human manipulation, the tool still tallies many advantages that indicate production introduction to existing systems elicits no downside. Oil and gas production rapidly increases when the Bennu valve is integrated into the system.
Faustinelli indicates the Bennu valve placement adds another layer of efficiency in itself. While other solutions are added at the bottom of the well, the Bennu application takes place at the wellhead. Additionally, stainless steel components are used in valve fabrication, adding a measure of resistance and durability.
"Because the Bennu valve is constructed of stainless steel and installed on the wellhead, it carries an extended lifespan and requires less expenditure during installation," says Faustinelli. 
Faustinelli says that customers gain the benefits of universalization. Once a well completes its formative stage, the Bennu valve can be removed and reinstalled on another wellhead. Because Faustinelli's valve possesses a design compatible with all well types, its reuse capabilities offer significant customer cost savings.
No matter the situation, the Bennu valve is purposed to optimize pressure and draw an increase in production. "Each application for use of the Bennu valve is only recommended through assessment to determine if the production will increase," says Faustinelli.
Testing Proves Design Success
Faustinelli utilized a lifetime of experience encompassing discovery and success to engineer a valve that far surpasses anything provided elsewhere in the oil and gas industry. Determined to revolutionize well optimization, Faustinelli offered the Bennu valve with cost realization only representative of increased production gained due to valve usage.
Entering into a testing period of nearly four years, Faustinelli installed the Bennu valve into the systems of five gas wells for a customer willing to participate in the testing analysis. With increased production resulting from the application, four wells had successful results.
After three and a half years, Faustinelli and his team deduced that the stainless steel construction partnered with a no-membrane connection performed without fatigue and leaking. The installation time recorded consistently verified minimal time intervals. With the Bennu valve installed at the wellhead and flowline connection, the pipeline did not need to be cut, leading to less expenditure. The outcome indicated successful results overall.
"The wells saw an increase in production and behaved," says Faustinelli.

Expanded Trial Program
Faustinelli and Yottek wish to expand the customer base and usage of the Bennu valve. With the multiple benefits possible and the test results to support those possibilities, the team has enacted an expanded trial program to welcome customers from various geographical areas that all share the same goal of increased production.
Potential partners can enter the program with the expectation of managing zero risks. Customers only pay for the increase in production, which should not be considered an out-of-pocket expenditure, as additional production equates to increased profits.
Those entering the Bennu valve expanded trial program can expect a thorough battery of tests to be conducted to produce detailed assessments in determining production increase possibility. The setup will take place and a series of trials will be performed on all wells included in the program. From there, production will be surveyed to identify increased potential.
"Trial partners pay when the well produces," says Faustinelli. "Payment is only based on that increased production. Companies interested can apply to our trial program at www.bennuvalve.com."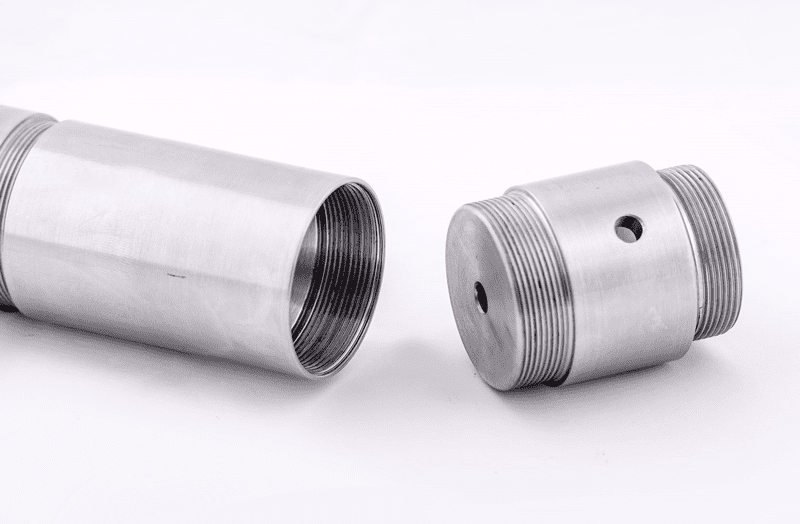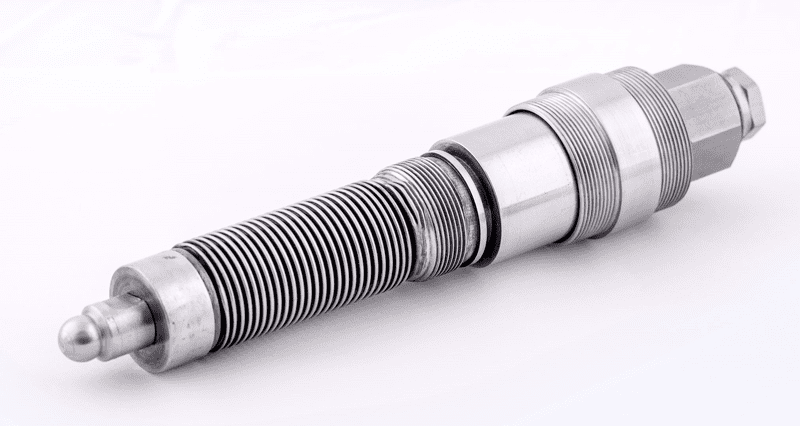 Future Markets
One only reaches the level in their career like Faustinelli by commandeering a solid grasp of craft and its potential. As a result, he understands how and where the Bennu valve can revolutionize the oil and gas industry. The tool's ability to be used in various wellbore designs makes it versatile and valuable.
"The Bennu valve is perfect for high and low-depth wells," says Faustinelli. "It can even be used in plunger lift systems."
While Yottek is recognized by its subsidiary E'kabel, the company has yet to enter its footprint in the American market. Faustinelli sees enormous potential in the United States. As a result, the team is aggressively seeking out domestic companies willing to participate in pilot programs.
"Our goal is to propose testing to prospective clients and determine production growth potential," says Faustinelli.
Through vigorous research, Faustinelli identifies key areas in the southern portion of the United States. Data retrieved indicates Texas, Louisiana and Mississippi as ideal candidates to utilize the Bennu valve to gain a significant increase in production.
When determining the overall value of the Bennu valve, pressure is critical. As Faustinelli examines additional possibilities, the potential still originates with the well's ability to build pressure. While pressure mounts throughout the industry to turn increased profits, Faustinelli and his Bennu valve utilize pressure in their own fashion to drive efficiency and enhance well production performance. Here, more pressure resides as a welcomed event.
For more information visit www.bennuvalve.com.
Headline photo: Surface installation of the valve takes 20 minutes. Photos courtesy of Yottek.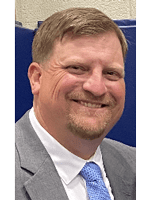 Nick Vaccaro is a freelance writer and photographer. In addition to providing technical writing services, he is an HSE consultant in the oil and gas industry with twelve years of experience. Vaccaro also contributes to SHALE Oil and Gas Business Magazine, American Oil and Gas Investor, Oil and Gas Investor, Energies Magazine and Louisiana Sportsman Magazine. He has a BA in photojournalism from Loyola University and resides in the New Orleans area. Vaccaro can be reached at 985-966-0957 or nav@vaccarogroupllc.com. 
3 Ways Technology is Going to Shape the Oil and Gas Industry
Free to Download Today
Oil and gas operations are commonly found in remote locations far from company headquarters. Now, it's possible to monitor pump operations, collate and analyze seismic data, and track employees around the world from almost anywhere. Whether employees are in the office or in the field, the internet and related applications enable a greater multidirectional flow of information – and control – than ever before.