In 1991, I co-authored a handbook titled The Acquisition Process: Due Diligence, Minimize Risk and Maximize Return! At that time, management of data was very challenging, especially the proper storage of documents and the analyzing and the accessibility of files. Then, as well as now, paper documents are essential in the oil and gas business. Proper storage and digitalization are essential.
Ripcord states that it provides: A pathway of paper storage as well as digitalization for data management. Turn your documents into powerful data. Fuel your organization's success with data that is easy to access and ready to use. Powerful data has the ability to change your organization. At Ripcord, we use robotics and AI to unleash the power of data trapped in your documents, whether they're paper or digital, structured or unstructured, static or in motion, so you can automate key processes, access critical information and unlock new opportunities.
With advanced robotics and best-of-breed digitization methods, Ripcord ensures that the content of paper documents is part of your data set. We use optical character recognition (OCR) and machine learning (ML) to classify, extract, and validate the most valuable and pertinent data they contain with a high degree of accuracy. With data validated, our customers can now begin to access the data they need or automate the processes they operate to improve outcomes.
Oil and gas companies face major challenges on two fronts in the area of document management. First, companies are often awash in legacy documents containing largely untapped data. Second, documentation requirements continue to grow as this highly regulated industry evolves. Digitized document management enables gas and oil companies to both make money and save money.
Digitizing and extracting data from legacy documents unleashes their power. Capturing old well maps and surveys and storing them in the cloud makes them both searchable and accessible from anywhere at any time by authorized personnel. This eases the way for gas and oil professionals to find new mining opportunities; in essence, finding new pay on old wells. This is just one example of how document management can grow revenue for gas and oil.
The Challenge. Cantium purchased an oil field from Chevron and needed to decipher decades of well logs and assess its new asset.
The Impact. The new visibility and insights provided by Ripcord enabled Cantium to quickly discover over $1 billion in untapped value in an existing oil field.
"It accelerates the time frame, and the time is worth way more than the cost issue for most of these oil companies. Nobody wants to know about their financial transactions from 1973, but the geological data doesn't change. Being able to rapidly ingest all of that and make it available to the asset groups is invaluable," says Bob Lockwood, CEO at Cantium.
Ripcord poses the question, "If there were a magic bullet that could cut human safety risks, operational costs and the incidence of errors, what might that look like?" Probably a lot like automation.
"One of the largest expenses for oil and gas companies is drilling," Peter Maier, co-lead at SAP Industries, writes in an op-ed for Rigzone. "Not only is drilling costly, it is also highly technical, and involves considerable safety risks for workers. Automating manual portions of that process, like pipe handling and pressure drilling, can significantly reduce safety risks, and speed up the overall drilling process."
"The part that we are particularly focused on at Ripcord is the whole idea that much of that information, much of that valuable data, today is not even accessible because it's sitting in documents and many of these documents are not structured. The information is not neat and nice in Excel spreadsheets or databases. The ability to just find the information, let alone use the information inside the document, let alone analyze it is very difficult," says Sam Fahmy, CEO Ripcord.
For more information go to www.ripcord.com or email Fady Labib at flabib@ripcord.com.
There is also an interview/episode with Fady Labib of Ripcord on The Energy Fellows podcast, which I host on the OGGN network.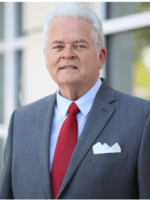 Mark A. Stansberry, Chairman of The GTD Group, is an award-winning author, columnist, film and music producer, radio talk show host and 2009 Western Oklahoma Hall of Fame inductee. Stansberry has written five energy-related books. He has been active in the oil and gas industry for over 44 years, having served as CEO/President of Moore-Stansberry, Inc., and The Oklahoma Royalty Company. He has served as Chairman of the Board of Regents of the Regional University System of Oklahoma, Chairman 2016-2017 of the Gaylord-Pickens Museum/Oklahoma Hall of Fame Board of Directors, Lifetime Trustee of Oklahoma Christian University, and Board Emeritus of the Oklahoma Governor's International Team. He has served on several public and private boards. 
3 Ways Technology is Going to Shape the Oil and Gas Industry
Free to Download Today
Oil and gas operations are commonly found in remote locations far from company headquarters. Now, it's possible to monitor pump operations, collate and analyze seismic data, and track employees around the world from almost anywhere. Whether employees are in the office or in the field, the internet and related applications enable a greater multidirectional flow of information – and control – than ever before.