Incredibly high efficiency standards are being set for new offshore projects, and satellite-enabled technologies are the only way to deliver results.
Profit margins are important to any company but, in the oil and gas industry, this takes on increasing importance due to the volatility of the market, with widely varying energy prices from year-to-year. As such, oil companies prioritize projects that deliver exceptionally low OPEX in order to keep costs down and ensure better profit. Projects must deliver a fast payback to be viable, and existing platforms that do not deliver healthy margins are facing early decommissioning.
This is why data-driven solutions have a critical role to play, as they boost the efficiency of offshore assets and provide the measurements and benchmarking needed to monitor and maintain asset viability. However, ensuring these solutions have the necessary connectivity will be key to their ongoing success.
Digital Twins and Predictive Maintenance
Supermajors are leading the way forward with increasingly data-intensive technology. Today, they are routinely implementing digital twins for their major assets, which utilize thousands of real-time sensors to digitally model every operational aspect of a platform. As a result, these data-intensive applications can more quickly alert engineers to any issues that arise.
This type of digital mapping tool – often referred to as digital twins – allows clients to design and configure their solutions at the same time. This helps reduce cycle time from three to nine months, bringing it down to just a few weeks (Siemens). The technology also enables companies to virtually assess the effectiveness and condition of their assets, as well as predict operational performance in the future. Ordinary maintenance, whereby an offshore engineer physically inspects a component of the operation once every six months in person or with remotely operated vehicle (ROV), represents a significant cost that can greatly impact OPEX.
Predictive maintenance makes sure that the right parts are checked or repaired at the right time, cutting costs and maximizing uptime, safety and productivity – all of which are critical for these projects. In tangible terms, predictive maintenance solutions reduce downtime by 20 percent and help boost production by more than 500,000 oil barrels per year (McKinsey). Enhanced predictive maintenance, which uses ever more comprehensive real time digital twin data, will also gradually replace scheduled maintenance – ensuring that production is always safely optimized, and that every component benefits from greater safeguards.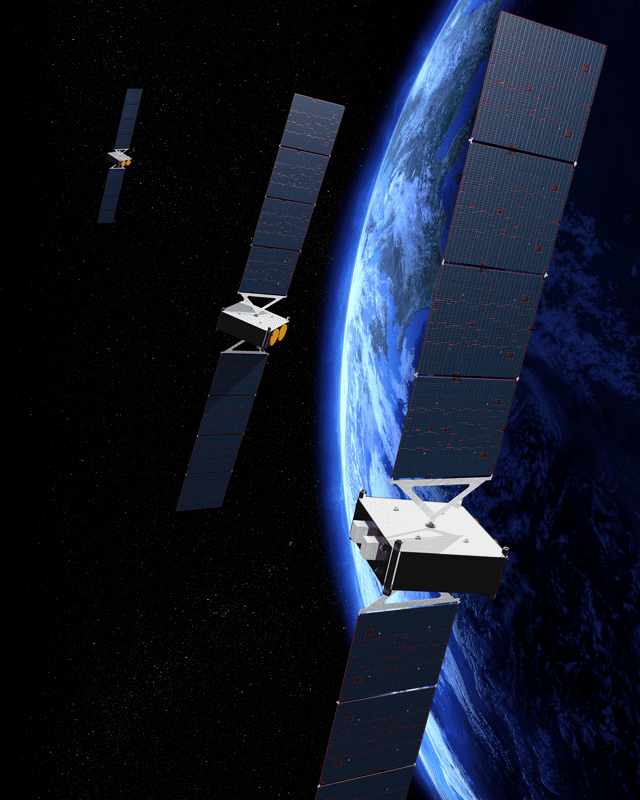 Improving Analytics With AI
Artificial Intelligence (AI) is on the rise with more than 92 percent of oil and gas companies either currently investing in it or planning to in the next two years (EY). Supporting advanced analytics on large data pools, AI powered insights are being used to drive process improvements. This enables operators to remove any existing bottlenecks in the offshore operation to increase asset availability.
Proprietary systems that use in-house servers rather than cloud systems are now a thing of the past. Major operators are rapidly transitioning to cloud-native solutions, which drive more cost-effective working practices and enable more standardized high-level analytics.
Augmented Reality is the New Frontier
Virtual and augmented reality technologies are becoming increasingly valued as methods of training and upskilling staff to better and more safely execute high risk operations. Leading energy companies are developing whole suites of digitally enabled learning, gamification, and just-in-time reinforcement to support their employees' professional growth and measure their impact.
Automation also plays a huge role in enabling staff to redirect its time and effort into more value-added activity, as opposed to manual repairs or maintenance. Data-driven insights highlight and prioritize repairs that are needed, with more sophisticated systems able to suggest the best course of remedial action.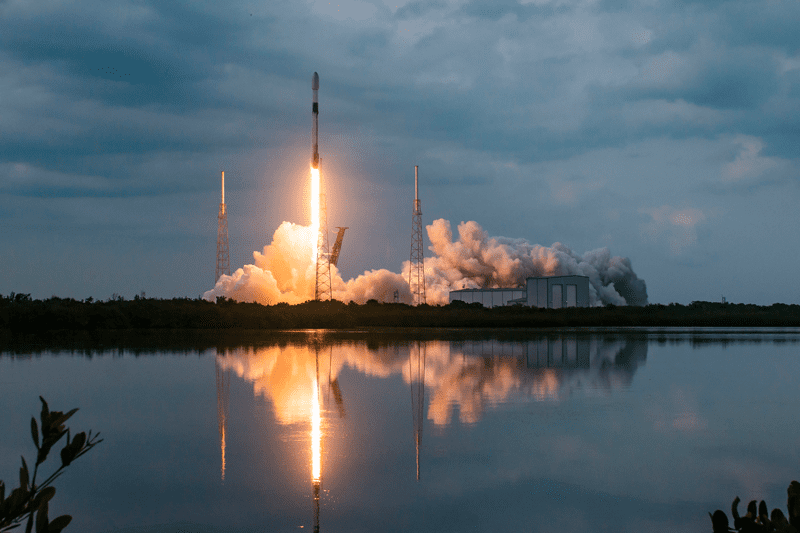 Digitalization Requires Connectivity
It's clear that the digitalization of offshore projects is critical for the future of the industry. Major operators have invested heavily in this area already, and their success has acted as a test case, proving the viability of even more data-intensive technologies. However, these solutions all require low latency, high-bandwidth connectivity.
There remains plenty of untapped potential when it comes to data. Many offshore rigs and platforms can generate between one to two terabytes of data each day, but just a fraction of the data is currently being used to generate insights that can improve operational efficiency (Cisco). This is in part because of the time it takes to transmit data from these sites to onshore facilities for processing. Given most of this data is time-sensitive, offering insight on platform production and drilling platform safety, the industry needs solutions like edge computing, which can meet the growing requirement for real-time data.
Incorporating computing power at the edge enables offshore facilities to more efficiently manage the data being generated, allowing it to be acted upon locally by the onshore teams and transferred to the cloud for additional processing and storage.
This data transfer process requires a network solution that can handle high bandwidth requirements on both the forward and return links, making throughput an important network feature. However, high throughput alone is not the answer, latency is also critical.
A Multi-Orbital Approach
Satellite connectivity is the perfect solution to support digital transformation, and especially more so when satellites in different orbits are leveraged effectively for the right applications. As the only multi-orbit satellite operator, SES leverages both its geostationary (GEO) and medium earth orbit (MEO) satellites to deliver comprehensive coverage and low latency services for offshore deployments. Its first-generation MEO constellation – O3b – powers four out of the six oil and gas supermajors in remote regions that include Brazil, West Africa and the Gulf of Mexico.
SES's multi-orbit approach enables the delivery of low-latency broadband, providing offshore and remote sites access to the same enterprise services and applications as onshore facilities, while also providing high-speed broadband access for crew welfare and safety to anywhere in the world. Crew welfare is a key priority for operators and represents a high proportion of the overall bandwidth being delivered offshore. For many team members, access to connectivity influences where and who they are prepared to work for, which means it is increasingly important to provide the same level of connectivity offshore as on land.
SES's upcoming second-generation MEO constellation – O3b mPOWER constellation – will deliver low-latency and high- throughput connectivity to meet these evolving needs. Due to its unparalleled flexibility capabilities, O3b mPOWER beams can be dynamically reallocated and bandwidth can be scaled up or down among rigs and platforms, ensuring assets have the right amount of bandwidth at any given time to meet digitalization requirements. Near real-time beam shifting means traffic can be routed to any endpoint, allowing oil and gas companies to connect seamlessly from remote sites to the nearest cloud data center. Combined with native integration with major cloud platforms, such as Microsoft Azure and AWS, the multi-orbit satellite system will enable offshore producers to capitalize on the benefits of cloud and edge computing, including improved efficiencies and better use of data.
Connectivity is a critical enabler to ensure offshore projects become safer, more efficient and more productive. With enhanced ability to share critical data throughout the operation, oil majors will be able to make informed decisions that are in line with strategic business objectives and enable oil companies to face the future with confidence.
Headline photo courtesy of SES.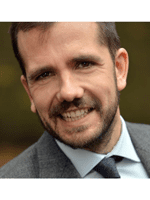 Simon Gatty Saunt is currently vice president of Sales, Global Service Providers at SES Networks, a provider of global managed data services. He has held a number of senior positions in the satellite business for the past 20 years. This includes over 15 years at SES, which most recently included vice president of Sales EMEA prior to his current role, where Saunt's team is responsible for the management of many SES key accounts, which include many of the world's largest cross segment global service providers.
Prior to joining SES, Saunt held several senior sales positions, including four years at Globecast, an Orange company, where he was responsible for broadcast product and business development across Northern Europe and Scandinavia, which included launching a number of satellite multiplexes on the U.K. Sky platform.
3 Ways Technology is Going to Shape the Oil and Gas Industry
Free to Download Today
Oil and gas operations are commonly found in remote locations far from company headquarters. Now, it's possible to monitor pump operations, collate and analyze seismic data, and track employees around the world from almost anywhere. Whether employees are in the office or in the field, the internet and related applications enable a greater multidirectional flow of information – and control – than ever before.