Like major league baseball and the Hall of Fame, the oil and gas industry houses its share of standouts. While some pursue a one-directional path, others populate multiple facets of the industry and use their experience gained and knowledge cached to swing a heavy bat. That can indeed be said for Dick Stoneburner, who serves as Chairman of the Board for Tamboran Resources, and influences the fossil fuel industry in additional roles and methods. His name resonates throughout the oil and gas industry and carries the same weight as those home run hitters engraved in history.
Stoneburner initiated his career with a BS in Geological Sciences from the University of Texas. He then continued his educational path to Wichita State University, where he successfully exited with an MS in the same course of study. His 45-plus-year career would start as a geologist, just like his father, but then evolved in a fascinating manner that is similar to the evolution of the oil and gas industry itself.
"My father was a geologist, but he never pushed me into the field," says Stoneburner. "It just seemed natural that I would follow that path even though I started out with a law degree in mind."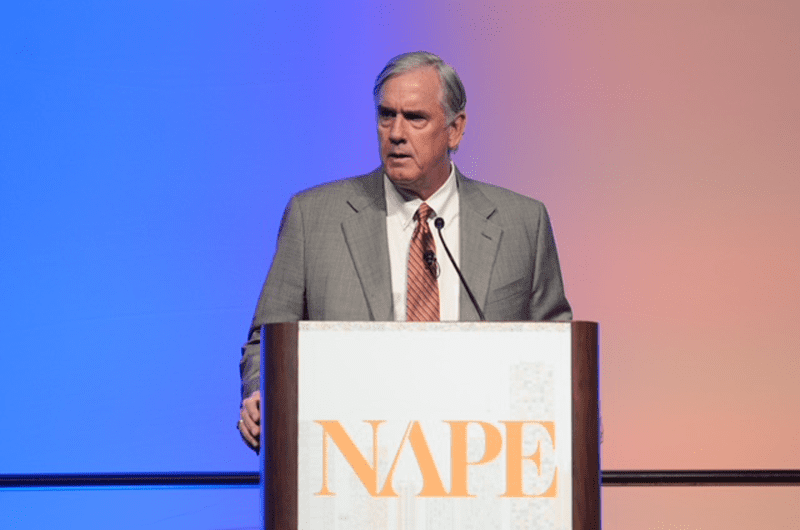 From Earth to Equity
While his degree opened the door to start his geology career with Texas Oil and Gas Corporation, it would follow an interesting and equally exciting avenue. Stoneburner would further his career development at companies such as Weber Energy Corporation, Hugoton Energy Corporation, and 3TEC Energy Corporation. As he moved forward in the exploration and production phase of the industry, his career grew into his current robust portfolio.
With his industry acumen, Stoneburner served as a co-founder, president, and chief operating officer of Petrohawk Energy Corporation and then as president of BHP Billiton Petroleum's North America Shale Product Division. His eye for the earth's core and stratus layers would evolve into a refined and stellar understanding of business, leading to an enhanced role in private equity. His guidance in areas of finance, investment, business direction, and collaboration would begin to steer companies to success and continue to the present day in his career.
Funding remains a significant challenge but is necessary for getting projects off the ground. Stoneburner knows this well and joined Pine Brook in 2013. Focused on providing capital to management teams for building businesses and offering expert knowledge in energy finance and operations, Stoneburner served as a managing director on the energy investment team and remained affiliated with the firm for 10 years.
The roles he mastered, and those he continues to hold, led him to Tamboran, an Australian public natural gas company, where he has a Chairman of the Board position, all while its goals are foremost in his mind. The company wished to reconfigure its board, and Stoneburner proved to be a critical component in the new regime.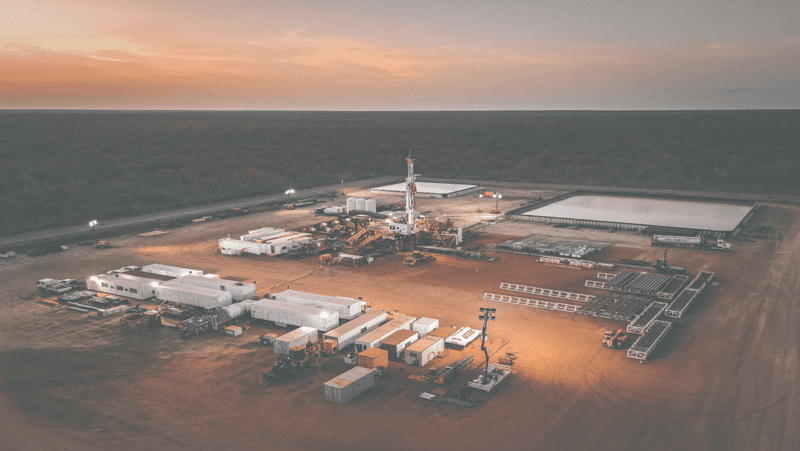 "I had good name recognition because of my involvement with BHP and other companies," he says. "My role is multifaceted. I work with fellow board members, governmental agencies and management."
Stoneburner joined Tamboran in 2016 and was named Chairman in the first quarter of 2021. His role is non-executive, which allows him the latitude to help guide the company in its ventures and dispense his knowledge to other companies. Because of the nature of his position, it does not monopolize his efforts full-time. This has proven to be an asset to the oil and gas industry as a whole because that freedom enables his participation in other areas of the sector.
"I currently work with two public companies and two private companies," says Stoneburner, adding that a large portion of his work with Tamboran includes participating in technical presentations, predominantly in the Houston and Dallas areas. He communicates regularly through virtual methods and in person as needed to assist Tamboran to remain on track to accomplish its goals successfully. Along with his day-to-day responsibilities with Tamboran, he continues to influence the industry through additional representation. His keynote addresses focus on various topics, including the exploration of American shale.
Stoneburner has witnessed oil and gas change and develop throughout his career. Innovation serves as the response to challenging issues, but they are not exclusive to just pulling oil and gas from the earth's subsurface. Stoneburner says that other problems plague the industry and include meeting demands in responsible ways while also preparing for a safe and productive energy future. As a result, Tamboran's plan to meet Australia's gas demands and be ready for its place in the energy future remain focal points of his current work within the oil and gas industry.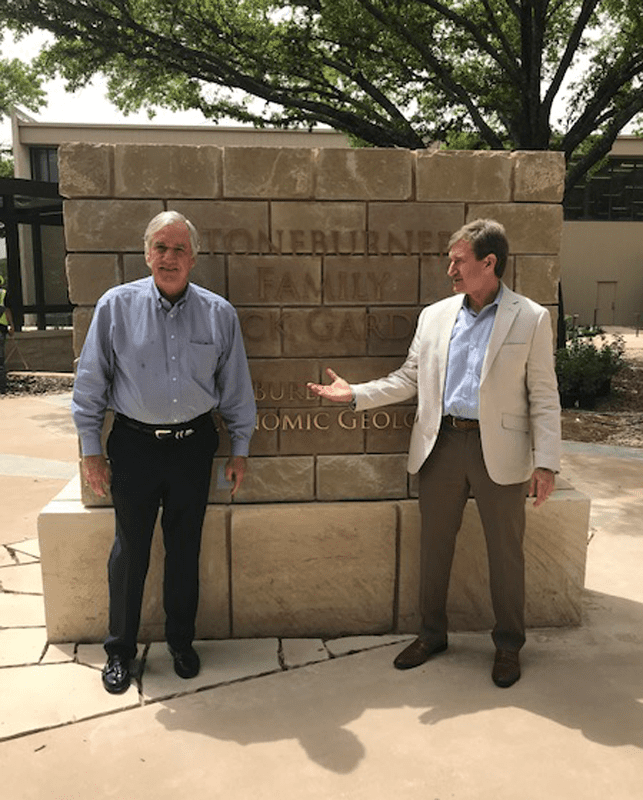 Australia's Gas Shortage
Stoneburner's reputation carries considerable weight in the oil and gas industry, and his input is valued by many. His work with Tamboran continues to be significant and piques his interest in his career. He sees the company's future as critical to Australia's domestic gas production needs.
Stoneburner explains that this natural gas shortage yields a two-part dilemma for the country, which resonates as the validation of his concerns. Australia does not possess the infrastructure to import gas from other suppliers and countries. As a result, it must rely solely upon domestic production. Stoneburner reasons that the country's production is spread thin and cannot be directed in its entirety to the needed gas demand.
According to Stoneburner, Australia is one of the leaders in LNG exports globally, virtually tied with Qatar for first and just ahead of the United States. It plays a critical role in supplying the Asia Pacific market. The issue arises because the domestic gas supply cannot meet the supply needs of the LNG sector as well as the country's gas needs.
"A major cause for the gas shortfall lies in the fact that the country is not seeing a surge in domestic exploration," says Stoneburner.
According to Stoneburner, the shortage carries the potential for disaster. The Australian government proves the reality of the dire situation with its insistence on directing gas supplies to internal use regardless of the contracts producers have in place with LNG facilities. The call mirrors the old adage of first helping oneself before helping others. Unfortunately, such a mantra has no place in the country's economic makeup. Those LNG contracts prove vital to the capital the LNG operators earn off of sales on the global market. Robbing Peter to pay Paul would result in even greater problems.
Stoneburner utilizes his role with Tamboran to stay invested in formulating and executing a solution that will satisfy supply on both fronts. Domestic supply and export potential can both be served with equal attention. He says the Beetaloo Basin, located in Australia's Northern Territory, holds the solution and can potentially bridge the shortage. The remoteness of the Northern Territory disguises its strategic location, with Darwin being almost as close to Singapore as it is to Australia's East Coast population centers.
According to Stoneburner, the Beetaloo Basin has the potential to utilize mini-liquified natural gas facilities in the field that could provide early production supplies. Gaining these in the Tamboran portfolio can add to the infrastructure the company seeks to accelerate gas supplies in meeting Australia's demands, both for internal use and export supply.
Located in the remote area of Australia's Northern Territory, Stoneburner indicates the Beetaloo Basin contains what he describes as the "bones of an existing infrastructure that can be upgraded." He believes that infrastructure can be harnessed through enhancement and revitalization projects to increase the distribution of the gas supply. Current limitations constrict the potential supply.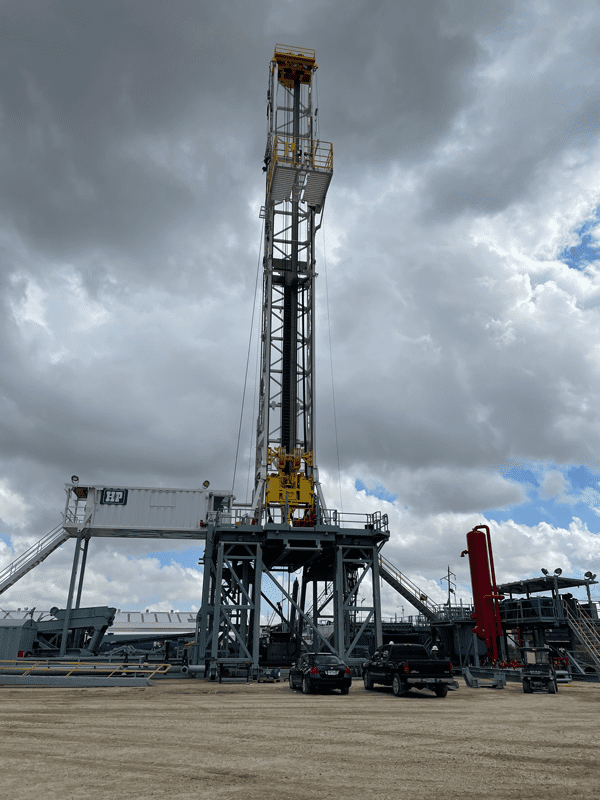 "This basin is critical to the needs of Australia and the Asia Pacific LNG market," says Stoneburner. "We are working with pipeline company APA Group and others to expand that infrastructure to bring supply the populated East Coast, including Sydney and Melbourne while also eventually delivering gas to Darwin for export."
While also seeking to develop existing infrastructure in the Beetaloo Basin, Stoneburner indicated the need to pursue new builds as well in other areas of the country. Tamboran aims to construct a liquified natural gas facility similar in size to the major Inpex Ichthys Facility at Middle Arm, located near Darwin.
Stoneburner identifies similarities in gas industry opposition found in the United States and Australia. He explains the geopolitical situation in the region directly influences the perceived need for exploration and production within the country and the importance the Australian people place on maintaining their own energy independence. However, the industry is not without its critics with the minor Greens Party and its activist wing mounting a concerted challenge to the entire gas industry. While the United States withstood a barrage of hydraulic fracturing activists approximately 15 years ago, a similar movement is now rearing its head in Australia in response to the industry's plans for the expanded use of the technology.
While it might seem a little late when assessing oppositional interest, Stoneburner says the activism carried enough steam to influence a 2018 moratorium levied on hydraulic fracturing in the Northern Territory. However, after a detailed 18-month independent scientific inquiry, named the Pepper Inquiry after the respected legal justice who presided over it, new regulations were established and hydraulic fracturing was able to resume. Stoneburner feels the increased awareness has led to a more responsible industry approach and a greater level of community support for the industry and the economic opportunities it brings. This was evidenced in the last Northern Territory elections in 2020 when not a single candidate who opposed the industry was successful in winning a seat. Despite the clear electoral outcome some anti-gas activists remain unsatisfied with the outcome.
"In hindsight, I think the independent Pepper Inquiry was a wise initiative from the NT Government," says Stoneburner regarding the moratorium. "It allowed time to scientifically evaluate the situation and institute new industry regulations that gave the community strong confidence that the environment is being protected and that local benefits were being enhanced."
Stoneburner's experience ignites his response and becomes increasingly apparent in the importance of his working with governmental agencies to foster adequate solutions that satisfy supply needs and compliance. His robust career allows him to navigate issues, see them from all sides, and process a solution accordingly. A lengthy career in exploration and production provides the basis of his understanding.
Starting With a Clean Slate
Stoneburner believes a realistic call to emissions control is warranted and possible. He excitedly explains that Tamboran possesses a jump start on the net zero emissions goal because the Beetaloo Basin's gas supply contains low quantities of carbon dioxide. Its product is very clean compared to other sources of Australian gas supply. Although the Beetaloo Basin offers a starting point of existing infrastructure, Stoneburner reasons the low CO2 gas supply is not the only cause for optimism for a net zero resource. Combining newly constructed facilities to service clean gas gives Tamboran an advantage in lowering the carbon footprint.
"We are basically starting with a clean slate," says Stoneburner. "We don't have all of the infrastructure needed, so we are building new, which allows us to design systems with the equipment needed to control emissions and meet our net zero goal."
Stoneburner envisions an energy future comprised of various components of production that will encompass fossil fuels and renewable energy contributions, respectively. He feels, however, that this energy transition must be looked at and reacted to holistically. A responsible application of power sources will successfully enable energy use and include components derived from all areas. Each has its place in a changing world and will outperform other methods, depending upon the setting of use. Fossil fuels and renewable energy production will all contribute, but not necessarily, to the coined term "transition." Stoneburner disagrees with the notion of one industry replacing another; instead, future energy use will be crafted from a coalition of sources.
"Calling it a transition is a disservice," says Stoneburner. "It is an evolution, and we at Tamboran Resources are leading the way in Australia, more broadly in Asia Pacific, to cut emissions and enable the way for a responsible and safe energy future."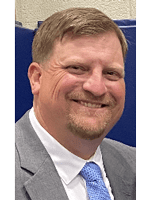 Nick Vaccaro is a freelance writer and photographer. In addition to providing technical writing services, he is an HSE consultant in the oil and gas industry with twelve years of experience. Vaccaro also contributes to SHALE Oil and Gas Business Magazine, American Oil and Gas Investor, Oil and Gas Investor, Energies Magazine and Louisiana Sportsman Magazine. He has a BA in photojournalism from Loyola University and resides in the New Orleans area. Vaccaro can be reached at 985-966-0957 or nav@vaccarogroupllc.com. 
3 Ways Technology is Going to Shape the Oil and Gas Industry
Free to Download Today
Oil and gas operations are commonly found in remote locations far from company headquarters. Now, it's possible to monitor pump operations, collate and analyze seismic data, and track employees around the world from almost anywhere. Whether employees are in the office or in the field, the internet and related applications enable a greater multidirectional flow of information – and control – than ever before.