Many experts within the energy industry claim that fossil fuels remain the primary energy source because of the low costs associated with producing and refining the product compared to alternative methods. This argument certainly supports the notion of letting the markets influence selection. As the most economical energy source, society would naturally still rely upon fossil fuels instead of alternative energy options, but a wave of change might soon be cresting. Many alternative energy companies have attempted to re-tool to make their services and products more attractive. Power to Hydrogen strives to reduce the cost of hydrogen production, hoping to make it a more economically viable energy solution for the future.
Alex Zorniger, Power to Hydrogen's vice president of business development, forecasts a realistic future with hydrogen power created at lower costs by reducing the materials used in production. By making hydrogen power more cost-effective, demand will increase.
"The cost of electricity produced from renewables is growing cost-effectively," says Zorniger. "We integrate with renewable power to provide an intermittent power source."
Power to Hydrogen's newest technology in hydrogen production supports this notion. The firm develops and manufactures anion exchange (AEM) electrolyzers, which possess the potential to integrate easily with intermittent renewable electricity. Additionally, they utilize an abundant number of low-cost materials. It is here that the cost savings can be realized.
Levelized Cost of Hydrogen
While the electricity expense remains a crucial factor in the cost of hydrogen, Power to Hydrogen identifies the critical factor in reducing the levelized cost of hydrogen surfaces by integrating the electrolyzer with low cost renewables. This prevents the process from depending on expensive power supplied through the electrical grid.
Additionally, capital expenditure plays a critical role in influencing the levelized cost of hydrogen. Power to Hydrogen's AEM technology embraces this factor, emphasizing maximizing the optimal renewable load and using less expensive components.
Identifying the Problem and a Solution
An electrolyzer enables the process of electrolysis by utilizing electricity to divide water or other components into the individual elements that form their makeup. During electrolysis, an electrical current passes through a substance, causing division. Electrolyzers are available in three distinct types: PEM, alkaline and solid oxide. While each has its place, Power to Hydrogen utilizes a new type of electrolyzer called an AEM electrolyzers in its solution to low-cost hydrogen development.
According to Zorniger, alkaline, and solid oxide electrolyzers display difficulty in adaptation to multiple sources of renewable energy. They also depend upon grid energy leading to increased CO2 emissions, a counteractive byproduct to clean energy. However, PEM electrolyzers provide an alternative to these issues but demand expensive materials often plagued by supply chain complications and shortages. AEM electrolyzers offer solutions to the problems plaguing alkaline and PEM methods, but fail to launch due to durability concerns.
Power to Hydrogen identified the issues with these different electrolyzers and responded with an AEM-based cell design that reduces the stress wagered on the membrane. This increases life span and durability and allows for their use with renewable energy sources. Power to Hydrogen's technology can also be used in various high-pressure and energy storage product line development forms.
Having initiated this technology in 2016, Power to Hydrogen has realized significant success with four or more years of life span and an expected increase in that rate. Studies and pilots indicate Power to Hydrogen systems perform with a power density 50 percent higher than its competitors, leading to a 30 percent reduction in cost stack.
Measuring Worth
While clean energy should be a significant demand of citizens and an unarguable method of power generation, reality overshadows the concept. If the costs to produce clean energy break the budget, it will not gain traction as a natural power source. The numbers must calculate to an acceptable cost factor.
Power to Hydrogen has gained attention with its technology and formulated a relationship with Shell and Enel Green Power, the leading player in renewable power project development outside of China. Together, they represent Power to Hydrogen customers who utilize high-pressure hydrogen and oxygen. Power to Hydrogen will manufacture and sell the equipment, and offer installation services as well. Zorniger states these markets will command over $100 billion by 2025.
With the pilots taking place and the investment made in reducing costs, justifications are being made to recognize hydrogen as the next great clean power source. Zorniger and Power to Hydrogen respond with results learned from their research and implementation of products developed.
Power to Hydrogen's innovative technology overshadows PEM-based electrolyzers, and reduces the electrolysis stack costs by 65 percent. The energy industry has undergone a notable change in how increased profits are sought. With many companies exercising caution in spending, increased profits are primarily derived from reducing expenditures in part selection and labor charges. The stack cost reduction realized by Power to Hydrogen returns to the company coffers, increasing overall profit earned.
With Power to Hydrogen's experience working with volatile organic compounds, its technology allows the company to balance plant and installation costs. The primary goal is to endure the lowest fees possible in producing hydrogen. Harnessing the ability to reduce these costs across multiple disciplines allows Power to Hydrogen to offer low-cost and clean hydrogen as the next primary power source.
Power to Hydrogen paints an exciting future for hydrogen use as a power source, and its research and implementation justify those revolutionary possibilities. The company's developmental team utilized the Department of Energy's H2A-Lite Analysis Scenario to draw specific conclusions. Here the team considered solid oxide and alkaline electrolyzers being tied to grid energy at $75/MWh and at an 86 percent utilization rate. Projections were made at using $34/MWh of electricity at a 47 percent utilization rate, consistent with the DOE grid and wind scenarios. The differences further solidify the economic viability of the Power of Hydrogen technology.
According to Zorniger, the ability to reduce costs at significant rates will drive the demand for hydrogen power in multiple components of life. Essential facets of infrastructure could be seen with hydrogen power because of the AEM-based electrolyzer. The possibilities vary drastically, ranging from modern-day transportation to home power supply.
Zorniger recognizes the opportunity in a hydrogen powered future, but also understands the need to perfect the process to secure its place in the renewable energy market as a realistic opponent to fossil fuel use.
"We have the next decade to clean up hydrogen."
Headline photo: An industrial electrolyzer currently under construction that will be able to produce one ton of green hydrogen per day, which is enough to fuel a fleet of heavy-duty hydrogen vehicles. Photos courtesy of Power to Hydrogen.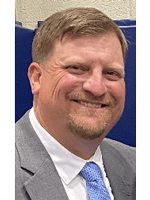 Nick Vaccaro is a freelance writer and photographer. In addition to providing technical writing services, he is an HSE consultant in the oil and gas industry with twelve years of experience. Vaccaro also contributes to SHALE Oil and Gas Business Magazine, American Oil and Gas Investor, Oil and Gas Investor, Energies Magazine and Louisiana Sportsman Magazine. He has a BA in photojournalism from Loyola University and resides in the New Orleans area. Vaccaro can be reached at 985-966-0957 or nav@vaccarogroupllc.com. 
3 Ways Technology is Going to Shape the Oil and Gas Industry
Free to Download Today
Oil and gas operations are commonly found in remote locations far from company headquarters. Now, it's possible to monitor pump operations, collate and analyze seismic data, and track employees around the world from almost anywhere. Whether employees are in the office or in the field, the internet and related applications enable a greater multidirectional flow of information – and control – than ever before.