Like upstream, and all oil and gas production areas, tank storage can benefit from improvement and regular maintenance. When discussing the oil and gas industry, the upstream sector typically gains the glory and recognition of progress and advancement. Rarely does the downstream side receive attention – at least not until the oil supply is affected due to geopolitical strife or a natural disaster occurs.
While operators continue to stimulate oil and gas production, those working within the tank and storage arena see potential gains from improving the process by which storage tanks are loaded and unloaded through calculated disbursement. The potential for increased efficiency yields proportionally increased profits. Efficiency, however, comes from more than just design advancement. Preventative maintenance is critical in ensuring tanks perform or serve their purpose at optimum levels.
When strategizing how to gain the most from tank and storage procedures, the more appropriate approach calls upon a group effort or combination of the latest technology and regular maintenance. Each facet relies on the other for a successful outcome.
New Technology
The movement or transfer of oil demands high costs. Improvement in the movement has been the focus of Mohamed Ashry Mohamed Abdelfatah, an engineer who has designed a new oil movement system that adds significant value to oil terminals through a reduction of 50 percent in the costs associated with moving the oil.
Abdelfatah earned a Certificate of Bachelor of Mechanical Engineering and Technology in 1999. Before becoming an independent consultant and engineer, he worked for a decade as a focal point of oil storage tanks in a tank farm facility for Qatar Petroleum.
"I oversaw 86 tanks in an onshore rehabilitation project," says Abdelfatah.
Abdelfatah's experience fostered his new design, known as New Oil Movement System or NOMS, that encompasses two critical components – the tank and the pumping system. The tank used in the NOMS serves as a different mechanism than the standard API-approved tank. The NOMS tank utilizes the natural properties of waterpower to provide a new infinity power source to move oil while simultaneously controlling major operational problems. These include cost, fire, spills and tank buckling.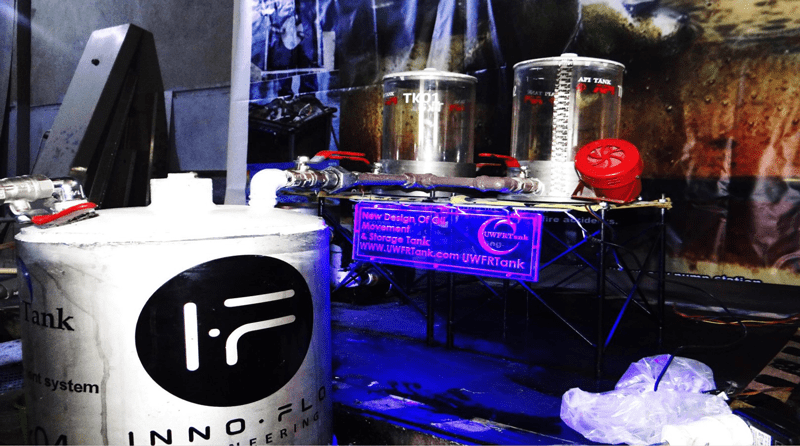 "The outcome of the new NOMS methodology will be self-movement and will produce cost reductions up to 50 percent," says Abdelfatah.
To better validate his NOMS system, Abdelfatah refers to the barrel price of oil. When determining this cost, multiple factors are included in the makeup. Pump operation costs, pump station pricing, manpower and maintenance all have their influence. While costs include tank filling and then dispersing the oil from the tank, NOMS allows oil to enter through the use of pumps but then enables it to exit through free movement without using another pump. Removing that mechanical device directly influences the reduction in overall costs by almost half.
"This means that there is no cost to move the oil out of the tank, which means that the operating cost is cut in half because the cost covers input and output oil from the tank," Abdelfatah explains. "In our case, we use pump costs for filling because the output incurs no costs due to the free movement."
According to Abdelfatah, additional benefits accompany the cost reduction. By utilizing waterpower to achieve the main objective, it's difficult for a fire to occur because NOMS depends on temperature reduction, so ignition is avoided. NOMS also influences spill reduction with its ability to contain the potential leakage area and quickly withdraw to a more desirable location. By harnessing the physical properties of oil and water, NOMS harnesses environmentally friendly power, yielding a significant contribution to planet preservation.
The final piece or secondary component to NOMS comes in the form of the pumping system. Rendering low operational costs, an air-powered pump feeds multiple tanks simultaneously, even with varying fluid densities. Abdelfatah credits many benefits to such a pump system, including the ability to discharge two liquids separately at the same time without any mixing taking place. Using the pumping system of NOMS, the operation can occur at high and low temperatures. Fluid can be discharged at high rates with minimal effort.
Abdelfatah's design serves as an example of innovation. By improving processes, costs are reduced and profits increase. With NOMS' ability to increase efficiency, tank terminals have a potential path to lowering operational costs, leading to less money going out and, therefore, remaining in the company coffers.
Preventative Maintenance
Storage tanks must be adequately cared for to avoid spills and product contamination. Whether it is a current procedure, a new process, or a prototype solution promising huge rewards, preventative maintenance remains critical to tank storage success. Terminals can regularly subscribe to tank cleaning services to lay the groundwork for proper product storage and disbursement.
Todd Hill serves as the operations estimator for GLY-TECH Services, Inc.'s industrial group. In addition to offering multiple solution lines, the company has long provided tank cleaning services. Hill has a 25-year career in tank preventative maintenance.
According to Hill, tank owners contract companies like GLY-TECH Services, Inc. for specific reasons. Due to an emphasis on workplace safety, preventative maintenance actions ensure incident-free operations. Contracting professional tank cleaning companies serves the additional purpose of avoiding environmental catastrophes. Lastly, preventative maintenance enhances the operational aspect of the business to increase efficiency.
"They want professionals to mitigate a problem or provide preventative maintenance measures to ensure the highest production quality possible," says Hill.
As Hill explains, the tank cleaning process is initiated with a detailed project assessment. The tank should be surveyed for naturally occurring radioactive material, better known as NORM, and findings should be well documented. Before beginning the cleaning process, the tank should be fully isolated through blinding, misaligning piping or a double block and bleed procedure.
Once the tank has been isolated, cleaning professionals conduct atmospheric testing with a calibrated gas-detecting instrument. After identifying oxygen levels and testing for toxic gas, ventilation can be initiated. Once tank cleaning crews ensure a safe atmosphere, contaminants can be extracted by following well-planned and executed procedures.
"It could be as simple as using a pneumatic pump and hoses to remove the contaminants from the tank to disposal containers like cutting boxes, or it could be on the other end of the spectrum with sophisticated equipment such as vacuum units, steam generators or acidizing equipment, for example," says Hill.
The benefits remain uniform regardless of the manner or process employed to remove tank contaminates. Hill reasons that tank cleaning increases efficiency, thereby increasing production. The greater level of output directly increases profitability. By responsibly maintaining equipment, Hill identified strides in avoiding nonproductive time due to failure and incidents.
Partnered Approach
Historically, the oil and gas industry has sought to maximize profitability but today the method to accomplish this goal has received a retooled approach. While increased profits remain a primary focus, a changing industry demands an emphasis on workplace safety and environmental responsibility.
New designs promise enhanced movement of tank contents leading to an uptick in profitability. Preventative maintenance works simultaneously to realize the same results. Proper care of equipment and tanks allows new designs to be applied with minimal concern of failure. Together, these new processes and preventative measures embody the spirit of a new oilfield focused on innovation and responsibility.
Headline photo: NOMS Model. Photos courtesy of Mohamed Ashry Mohamed Abdelfatah.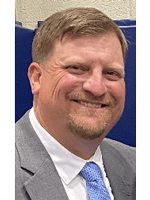 Nick Vaccaro is a freelance writer and photographer. In addition to providing technical writing services, he is an HSE consultant in the oil and gas industry with twelve years of experience. Vaccaro also contributes to SHALE Oil and Gas Business Magazine, American Oil and Gas Investor, Oil and Gas Investor, Energies Magazine and Louisiana Sportsman Magazine. He has a BA in photojournalism from Loyola University and resides in the New Orleans area. Vaccaro can be reached at 985-966-0957 or nav@vaccarogroupllc.com. 
3 Ways Technology is Going to Shape the Oil and Gas Industry
Free to Download Today
Oil and gas operations are commonly found in remote locations far from company headquarters. Now, it's possible to monitor pump operations, collate and analyze seismic data, and track employees around the world from almost anywhere. Whether employees are in the office or in the field, the internet and related applications enable a greater multidirectional flow of information – and control – than ever before.