Safety is a top priority in various industries, particularly one such as oil and gas, and organizations traditionally focus on learning from accidents and incidents to prevent their recurrence. However, the fewer incidents an organization has, the fewer opportunities to learn. Therefore, it is important to find a way to learn and improve when there are no undesired events.
This article explores the importance of Learning from Normal Work, human performance, the difference between hazards and error traps, various tools used and implementation methods.
Why Learn from Normal Work?
As safety practices improve and accidents become rarer, organizations have fewer opportunities to learn from incidents. This reduced number of accidents is undoubtedly positive, but it also means that traditional safety management approaches based on learning from accidents are becoming less effective.
In contrast, Learning from Normal Work (LFNM) provides a wealth of information about how work processes function daily and how employees interact with potential hazards. By studying normal work, organizations can identify areas of vulnerability, improve existing safety practices, and proactively prevent accidents.
LFNM serves as a supplement to various risk management approaches, addressing aspects of risk that other methods often overlook, including complex design, causes of potential miscommunication, or other easy-to-overlook constraints and operational dilemmas.
Implementing LFNM principles not only ensures safety but can also enhance efficiency, productivity, reduce non-productive time, improve customer-contractor interfaces, and bring about several other benefits to the workplace.
Understanding and Managing Human Performance
Human performance involves how individuals interact with their work environment, and it's impacted by various factors such as workplace design, equipment, procedures, training, and culture.
Organizations can reduce the potential for errors and accidents by understanding these factors and how they affect human performance.
LFNM is crucial for setting people up for success, and by learning from people doing the work, organizations can identify areas for improvement to enhance safety performance, operational efficiency and reduce risk.
Exploring how work processes constrain people's choices and decisions can lead to the creation of safer, more efficient work environments.
Hazards Versus Error Traps
Before diving into the tools and methods to learn from normal work, it is essential to understand the difference between hazards and error traps. Hazards are defined as everything that has the potential to cause harm, while error traps are a range of circumstances or factors that will influence Human Performance and contribute to accidents.
Hazards are inherent in many work environments and we are all familiar with their various categories, such as physical hazards like slippery floors, chemical hazards like toxic substances or biological hazards like infectious agents, each posing a unique set of challenges, but error traps are often created by workplace systems, processes, poor design or culture.
Some examples of error traps include:
Poorly designed user interfaces: Closely placed buttons or confusing labels.

Ambiguous instructions/procedures: Unclear diagrams or vague language leading to potential consequences.

Time pressure: Rushing to meet deadlines results in errors during tasks like lifting, causing accidents or improper handling.
Poor communication: Unclear instructions between crane operators and ground crew can cause accidents or dropped loads.
Comparing Different Tools and Methods
Several tools and methods can be used to learn from normal work, including:
Walk-Through, Talk-Through (WT/TT): This method involves observing and talking to employees using open-ended questions or TEDs (Tell, Explain, Describe) questions as they perform their tasks step by step. This hands-on approach helps identify potential challenges by providing insights into daily work processes and interactions.
Learning Teams is a discussion involving front-line employees, managers, and safety professionals who collaborate to understand what makes the work difficult, identify error traps, and propose solutions. Compared to WT/TT, Learning Teams are more advanced and typically require two meetings for effectiveness. In the first meeting, participants brainstorm ideas, while in the second, they prioritize and choose the most effective solutions. These teams foster a collaborative atmosphere, enabling all participants to contribute to safety enhancement. Diverse experiences of team members ensure a comprehensive understanding of various perspectives, leading to more effective safety improvements.
Combining WT/TT and Learning Teams can help solve complex problems, utilizing the strengths of WT/TT to identify how steps are performed in practice and Learning Teams' broader group of specialists for deeper analysis.
Implementing Learning from Normal Work
Implementing Learning from Normal Work typically starts with the leadership team and works down to the site level, ensuring widespread adoption, alignment and ownership by key stakeholders at every step of the process. To successfully implement LFNM, you can divide this process into three stages:
Part 1 – Foundations and Alignment:
Internal Presentations and Webinars – to get people familiar with the LFNM concept.
Leadership Alignment and Planning Workshop – it helps to create a common understanding, and a strategic plan to move forward.
Part 2 – Early implementation at a site level:
Introductory session on LFNM – to introduce the concepts, skills, and tools.
Upscaling Facilitators – to ensure a deeper understanding of LFNM for HSE and Operational personnel.
Coaching – reviewing the outcomes of learning teams, WT/TTs, providing feedback on how to improve and get more value out of these tools.
Part 3 – Integration with company processes:
Leadership Detailed Implementation Workshop – to select key processes to be enhanced by LFNW.
The Resulting Benefits
As the number of accidents decreases due to improved safety practices, organizations must shift their focus to Learning from Normal Work. This approach provides valuable insights into daily work processes, potential hazards and error traps, enabling organizations to proactively improve safety systems and prevent accidents. After implementation, LFNM offers numerous benefits such as upskilled teams, best-in-class processes, improved data analysis and risk reduction capabilities, and a comprehensive set of KPIs, templates, and workflows to drive sustained safety improvements and optimize overall performance.
Learn more about Learning from Normal Work through examples and case studies.
References
[1] Embrey D. "Preventing human error: developing a consensus led safety culture based on best practice." London: Human Reliability Associates, 2000.
[2] S. Alter, "Theory of workarounds." Communications of the Association for Information Systems 34. 2014.
[3] Daniels AC and Bailey JS. Performance Management: Changing Behavior That Drives Organizational Effectiveness. Fifth Edition. Performance Management Publications, 2014.
[4] Edmondson AC. The Fearless Organization: Creating Psychological Safety in the Workplace for Learning, Innovation, and Growth. Hoboken: Wiley, 2018.
[5] Energy Institute. "Guidance on human factors safety critical task analysis." Second Edition, 2020.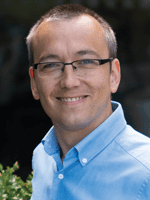 Dr. Marcin Nazaruk is an award-winning, global expert in proactive learning who helps companies to apply Learning from Normal Work in practice through training and consultancy to transform safety, rebuild trust and reduce risk.
Dr. Nazaruk is the lead author of the industry guides on the topic of Learning from Normal Work published by SPE, IOGP or HPOG, and has developed a range of practical tools and solutions for the front line and senior leaders alike.
Dr. Nazaruk's background combines the psychology of safety and human behavior, with two decades of practical application across multiple industries and all organizational levels, from the front line to the C-Suite.
3 Ways Technology is Going to Shape the Oil and Gas Industry
Free to Download Today
Oil and gas operations are commonly found in remote locations far from company headquarters. Now, it's possible to monitor pump operations, collate and analyze seismic data, and track employees around the world from almost anywhere. Whether employees are in the office or in the field, the internet and related applications enable a greater multidirectional flow of information – and control – than ever before.