Looking back at the oil and gas industry this past year, despite political and regulatory pressure, it fared well overall. It could have been much better without the political rhetoric. One wonders where we would be if the Keystone XL pipeline had continued, if drilling permits were allowed on federal leases, and the negative perception about fossil fuels never existed. Now that we're seeing the consequences of incorrect policy decisions, perhaps a brighter industry may emerge over the next two years.
In Texas, industry employment and production growth continue to improve. According to the Texas Independent Producers & Royalty Owners Association (TIPRO), there are over 11,000 active job postings in Texas in the upstream, midstream and downstream segments. The Energy Information Agency (EIA) forecast production in the U.S. to hit nine million bpd this month – the country's highest output since March 2020. However, the Strategic Petroleum Reserve (SPR) continues to be depleted with another 15 million gallons scheduled to be released. It is intended to be used for national emergencies or war, not to bring down the price of gasoline; as of now, the SPR is at the lowest level since 1984. There has been recent discussion about a windfall profit tax levied on oil and gas companies. Experts agree this type of tax will raise gasoline prices and reduce domestic oil and gas production.
The oil and gas industry plays an important role in society today. Thousands of consumer products are made from refined oil, there are a variety of petroleum products, such as diesel fuel, heating oil, jet fuel, lubricants, asphalt and, of course, gasoline that are made from crude oil. Last year, natural gas was the primary power source for electricity, followed by coal, renewable energy and nuclear power. Fossil fuels lift developing countries out of energy poverty. Without an efficient, low cost energy source, nations will not thrive. We should appreciate that we have an abundance of this natural resource.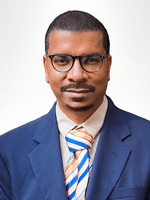 The CEO of U.S. Energy Media, Emmanuel Sullivan is a technical writer who has built up his profile in the oil and gas industry. He lives and works in Houston, where he publishes Oilman and Oilwoman on a bimonthly basis, and Energies quarterly, distributing the magazine to energy thought leaders and professionals throughout the United States and around the world. At a time when technology is rapidly changing, he provides an invaluable service to oil & gas, and renewable energy executives, engineers, and managers, offering them both broad and specific looks at the topics that affect their livelihoods. Sullivan earned his BA in Communications at Thomas Edison State University and his MA in Professional Writing at Chatham University. 
3 Ways Technology is Going to Shape the Oil and Gas Industry
Free to Download Today
Oil and gas operations are commonly found in remote locations far from company headquarters. Now, it's possible to monitor pump operations, collate and analyze seismic data, and track employees around the world from almost anywhere. Whether employees are in the office or in the field, the internet and related applications enable a greater multidirectional flow of information – and control – than ever before.