The oil and gas industry has long been a powerful force in earning profits while directly facing scrutiny. Shale producers might see growth and yield reaching exceptional levels with an uptick in activity. While activities like drilling and the demand for personnel climb, the future might not burn as bright, nor as long, as many would like. Still, with so many obstacles in the path of success, the journey proves treacherous and uncertain at best.
When we see and hear of drilling rigs being added to the scope of work, we immediately associate the increase with soaring profits and the start of positive trends. On October 14, 2022, Baker Hughes reported a rig count of 769, which reflects an increase of seven rigs from the previous count levied seven days earlier. Overall, Baker Hughes reveals that the current rig count shows an increase of 226 from last year. Shale should be well on its way if an increase in numbers indicates growth.
However, the current state of increased activity and job openings falters when propped up against the current state of global affairs. Exponential factors wagered domestically and globally overshadow what many thought would be another welcome and lasting boom.
Workforce Woes
With any boom comes a population frenzy to find good-paying jobs. When it comes to a boom in the oil and gas industry, that frenzy reflects an even higher intensity because employment in this industry, historically, has paid exceptionally well. While shale players attempt to ramp up and increase production, one would immediately render the thought that an abundance of job opportunities should mirror the growth.
A glance at any career site online indicates a severe need for both skilled and unskilled personnel. The oil and gas industry has famously been an excellent place for an individual to start "green" and grow into a long-term career opportunity. A further look yields the sad truth that while the jobs are there, the interested career seekers are not. A quick search on the well-known industry career site, Rig Zone, showed one to 20 of thousands of safety roles. While experience with oil and gas booms exercised significant competition and a limited supply of safety positions, it would seem there is a utopia of options both onshore and offshore.
The workforce has not intensified since the shutdown of 2020. Many have returned to work while others have not. Although this produces a "fishing in a barrel" scenario for those who want to work, shale production growth will experience limitations without an ample supply of men and women to fill jobs.
ESG Initiatives
According to a Rystad Energy press release, oil and gas companies are maneuvering to pair environmental, social and governance (ESG) initiatives with strategies to increase production. Research and evaluation reveal that energy companies like Chevron, ExxonMobil and bp rank high on the ESG scoreboard and outperform those with lower scores on a long-term basis.
The more prominent and significant oil and gas moguls tend to yield more attractive stock prices when considering the ESG factor. Strength in financial reserves and sustainability pave the way, while the smaller operators seem to carry the lowest ESG scores.
"It is clear that ESG performance impacts investor appetite, even though ESG scores have not been the lead indicator of stock growth during the latest market recovery in 2021. As such, ESG performance affects the ownership profile of the energy sector with sustainability-focused investors diversifying into other sectors," said Alisa Lukash, Rystad Energy's vice president of shale research, in the press release.
While considering the financial impact of ESG on shale growth, smaller operators who contribute to production might not be capable of meeting the challenge. Increasing production demands financial investment and some of the smaller operators lack the financial portfolio to meet the rising demand for an ESG presence in the business plan. An investment in ESG could very well instigate a defer of funding from internal investment in the company itself or the ability to fund an increase in production.
Rise in Inflation
If rising prices fueled by historic inflation persuade society to reconsider purchasing a home or limiting what is purchased in stores, shale production growth will inevitably not escape unscarred. Described as the creator of less purchasing power, inflation causes the population to pay more for goods and services.
While inflation influences individual buying trends, shale operators can do the same because they feel the restraints of rising costs and decreased purchasing power and their bottom line changes. Attempting to curtail spending to save reserve funds, many operators, particularly the more minor candidates, will refrain from investing in shale growth. In return, an increase in production becomes stifled.
The smaller operators and independents comprise an influential group contributing to shale production statistics. They have historically been the first to fail, regroup, pull out or go under when the inevitable bust occurs. Inflation will render the same effects on shale operators. Instead of investing in growth and an opportunity to produce needed profits, the cost of conducting business is increasing beyond acceptance. If inflation continues to rise and does not make an about-face and drop, more and more shale companies will be forced to refrain from meeting demand.
OPEC Influence
Fueled by inflation, rising prices, Russia's invasion of Ukraine, and other factors, the world has realized an energy crisis. Demand is high, and supply seems to be dwindling. As the Biden Administration has opened the valve on the Strategic Petroleum Reserve to increase supply, OPEC+ recently cut production by two million barrels per day. Applying the law of supply and demand, the world can expect crude prices to rise and yield higher prices at the pumps.
The reasoning behind the latest OPEC+ directive draws controversy, with public announcements claiming global uncertainty and others crying foul play. Still, one thing is for sure: Inflation will continue to soar unless some other means become available to pull the wind from its sails. Shale energy producers suffer the same restraints as everyone else during these uncertain times and, even if those restraints were minimized, the OPEC+ decrease, partnered with the turmoil caused by the invasion of Ukraine, would still mount an exceptional obstacle for shale production rates to overcome in the short term.
Shale Production Response
In a perfect world where inflation challenges and the constraints of a global economy have no bearing, most might suggest the appropriate response would be shale producers coming to the rescue with increased energy production. Some fashion of that scenario is more than likely accurate as long as it could effectively be placed in the global response to energy supply.
Before domestic and international markets can feel the effects of a meaningful shale production response, the industry must be armed with the tools to ensure success. Shale encompasses innovative thinkers with a drive to succeed. The past has proven shale's capabilities. Supply chain disasters and inflated operating costs stifle the efforts shale attempts to make. Technology prevails at its best, and the desire to contribute to the world's energy supply is evident, but it must be armed with the needed tools to succeed. The production increase required can only be fueled by defeating the crushing economic factors at hand.
Headline photo courtesy of Pixabay.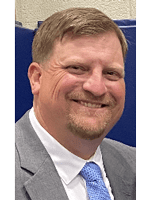 Nick Vaccaro is a freelance writer and photographer. In addition to providing technical writing services, he is an HSE consultant in the oil and gas industry with twelve years of experience. Vaccaro also contributes to SHALE Oil and Gas Business Magazine, American Oil and Gas Investor, Oil and Gas Investor, Energies Magazine and Louisiana Sportsman Magazine. He has a BA in photojournalism from Loyola University and resides in the New Orleans area. Vaccaro can be reached at 985-966-0957 or nav@vaccarogroupllc.com. 
3 Ways Technology is Going to Shape the Oil and Gas Industry
Free to Download Today
Oil and gas operations are commonly found in remote locations far from company headquarters. Now, it's possible to monitor pump operations, collate and analyze seismic data, and track employees around the world from almost anywhere. Whether employees are in the office or in the field, the internet and related applications enable a greater multidirectional flow of information – and control – than ever before.