LNG producers are looking for markets, while Puerto Ricans need LNG to transition from crude oil and implement a truly diversified energy sector. As a U.S. territory (which many would describe as a colony), Puerto Rico cannot just "decide" to seek more economical energy options, like LNG, due to the Jones Act of 1920 – a U.S. federal law that mandates that goods transported between U.S. ports be conducted by vessels that are U.S. flagged, U.S. crewed, U.S. owned and U.S. built.
Since there are currently no Jones Act-compliant LNG carriers, Puerto Rico (which has a poverty rate of 43 percent and is attempting to rebuild its electrical grid after the 2017 hurricanes) cannot import less expensive LNG from U.S. LNG producers to decrease the cost of electricity for Puerto Rican consumers. As the Puerto Rico Integrated Resource Plan (2018-2019) points out, "There are not any Jones Act-compliant, large-scale U.S. vessels that can carry LNG in large onboard tanks. In addition, no American shipyard has constructed an LNG carrier in nearly four decades. This reason, among others, is why Puerto Rico primarily receives its LNG supply from Trinidad & Tobago." According to the U.S. Energy Information Administration (EIA), the high-cost of energy translates to Puerto Rico residential electricity customers paying 20 cents per kilowatt-hour (kWh) in 2017, nearly twice as much as the average U.S. residential customer rate of 13 cents per kWh.
Recently, a study by John Dunham & Associates calculated the harm of the Jones Act throughout the Puerto Rican economy at $1.5 billion; 13,250 fewer jobs; $106 million in lost tax revenues to the Puerto Rican treasury; and a $1,050 increase for goods and services to each average Puerto Rican family. These exorbitant shipping costs are ultimately passed along to Puerto Rican consumers who get stuck paying what amounts to a de facto Jones Act tax of 7.2 percent. These extra costs associated with the Jones Act means less money in the pockets of Puerto Ricans, higher energy costs, and increased profits for the shipping oligopoly that transports goods between the U.S. mainland and Puerto Rico.
Among the limits placed by the Jones Act on Puerto Rico is its access to LNG and other more economical energy options. As the United States is unfortunately not in any rush to do away with this archaic law nor approve any waivers, the only viable way Puerto Rico can access U.S. LNG and other energy options is through a decolonization process where Puerto Rico would become a sovereign nation (either via independence or a compact of free association) and finally develop and implement its own energy policies. Puerto Ricans have had enough of this maritime shakedown and asking the U.S. government for Jones Act waivers in order to import U.S. LNG has thus far proved a fruitless and futile endeavor.
For example, in 2018, Puerto Rico requested the U.S. government approve a limited ten-year Jones Act waiver to import LNG from the continental U.S., a request that was denied in 2019 with the disappointing support of certain members of Congress, particularly those from Florida, where the Jones Act lobby has a strong presence. Suffice it to say that special interests in the U.S. Congress and the Jacksonville-based Jones Act lobby do not consider at all the interests of Puerto Rico or even American businesses that would benefit from trading with a sovereign Puerto Rico. As we can see, sovereignty for Puerto Rico is the key to make this important commercial relationship a reality.
In essence, an independent Puerto Rico would be free to trade and import U.S. LNG and other products it currently needs, yet cannot access nor purchase due to the Jones Act and the callous indifference of certain members of Congress tied to the Jones Act lobby. With sovereignty for Puerto Rico, the U.S. can maintain the Jones Act as is (or eventually repeal it), yet also gain a new ally and trading partner that would import U.S. LNG and support U.S. exports to the Caribbean. It would be a win-win scenario for both Puerto Rico and American businesses, particularly LNG producers.
A sovereign Puerto Rico, not under the Jones Act, would be able to directly access and import U.S. LNG on foreign or national ships solely dedicated to importing LNG from U.S. LNG producers. Such imported U.S. LNG shipped directly from the U.S. to Puerto Rico would not only lower the electricity bill of all Puerto Ricans and Puerto Rico-based businesses (attracting more foreign investments and alleviating business expenses) and supplement its energy reserves, but would also help Puerto Rico transition from an aging and tattered coal and crude oil-dependent electrical grid to a new and modern energy system that can be resilient in tropical storms, yet able to incorporate more LNG in the short to medium-term and more renewables in the long-term.
The Jones Act has created a bizarre situation where foreign countries have easier access to U.S. LNG than Puerto Rico, which is a U.S. territory. In fact, in November 2021, U.S. geopolitical rival China was the single largest recipient of U.S. LNG exports. And, while the United States was the leading source of LNG for the Dominican Republic in 2020, it is effectively off-limits to neighboring Puerto Rico. Instead, Puerto Rico must turn to Trinidad & Tobago and even Russia for its gas needs. Adding insult to injury, Puerto Rico's inability to source LNG from the United States means that it overpays for its purchases. According to Natural Gas World, U.S. firms could not only potentially supply LNG to Puerto Rico for less than half of the current average price, but also not lose out on approximately $490 million in revenues from LNG exports every year. Testifying before Congress in 2019, the head of the Puerto Rico Electrical Power Authority said the island's inability to source U.S. LNG amounted to "hundreds of millions of dollars" in lost savings.
Meanwhile, a 2017 U.S. Congressional Research Service (CRS) report states not only that, "Puerto Rico was the largest importer of LNG in the region, with 57.56 bcf in 2016," but that, "Puerto Rico, in part because of the Jones Act, is not able to import LNG on LNG tankers." The CRS report also states that, "There are no Jones Act-qualified LNG tankers available to carry U.S. natural gas to Puerto Rico," and that, "The United States has not built an LNG tanker since 1980." With such recent data and reports from the U.S. government itself, it's no wonder many in Puerto Rico and the United States are realizing that sovereignty is the path for Puerto Rico in regard to economic development and access to LNG and other energy options.
According to estimates discussed in my recently published book, Puerto Rico: The Economic Case for Sovereignty, only a sovereign Puerto Rico with a robust customs system at all of its ports of entry and a competitive 15 percent tax on multinational corporations (a tax rate defended by the United States) would be able to generate $17.6 billion in revenues, which is $8.6 billion more than Puerto Rico's current operating budget of $9 billion. As you can see, sovereignty is the option of real economic growth and development. A sovereign Puerto Rico would be able to fund and implement the real energy transformation that Puerto Ricans want and deserve.
Puerto Ricans ultimately desire energy independence via more sustainable and renewable energy sources (solar, wind, tidal, oceanic, biodiesel and OTEC technologies), yet understand that LNG can help them right now in this energy transition process. Puerto Ricans can only access U.S. LNG, acquire their own LNG carriers, and accomplish their diversified energy development goals, if Puerto Rico were a sovereign country with access to global markets, investments and capital. Sovereignty not only is the best option economically for Puerto Ricans regarding Puerto Rico's future, but also the best option for the U.S. LNG industry and other American energy producers and suppliers interested in investments, acquiring additional markets, and establishing more trading partners in Latin America. Puerto Rico would be a great trading partner for the United States, the Caribbean and the world, if only it were allowed to be so. Sovereignty for Puerto Rico would accomplish this.
Thankfully, in the 2020 elections, the Puerto Rican Independence Party received renewed electoral support – an impactful 67 percent of the electorate did not vote for the pro-statehood candidate, and various pro-sovereignty candidates (across different parties) were elected to Puerto Rico's legislature. Things are changing in Puerto Rico. Sovereignty, which is gaining more popular support, is not just an urgent necessity for political and economic development, it's in the interest of many entrepreneurs and U.S. businesses, particularly the LNG industry, wishing to expand into the largest market in the Caribbean – Puerto Rico.
Headline photo: Photo courtesy of Francisco Amundaray.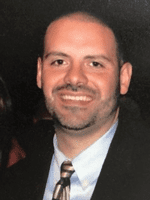 Javier A. Hernandez is a Puerto Rican entrepreneur, writer, author, and pro-sovereignty and decolonization advocate based in New Jersey and Puerto Rico. He is the author of PREXIT: Forging Puerto Rico's Path to Sovereignty and Puerto Rico: The Economic Case for Sovereignty. He can be reached at https://linktr.ee/javierahernandez. 
3 Ways Technology is Going to Shape the Oil and Gas Industry
Free to Download Today
Oil and gas operations are commonly found in remote locations far from company headquarters. Now, it's possible to monitor pump operations, collate and analyze seismic data, and track employees around the world from almost anywhere. Whether employees are in the office or in the field, the internet and related applications enable a greater multidirectional flow of information – and control – than ever before.