Despite political headwinds the past twelve months, and the pandemic slowdown, the U.S. oil and gas industry is resilient and continues to grow. The Texas Independent Producers & Royalty Owners (TIPRO), a trade group, reported the industry supported 832,869 direct jobs in 2021 with an average annual wage of $115,166, which is 76 percent higher than the average private sector wage. Payroll totaled $96 billion, the gross regional product (GRP) was $573 billion, and the total goods and services purchased by the oil and gas industry exceeded $421 billion from 900 business sectors. The favorable economic numbers signify the impact U.S. oil and natural gas production has on our economy, while providing efficient and affordable energy to meet the growing demand.
In 2020, oil and natural gas supplied close to 70 percent of domestic energy and the U.S. Energy Information Administration (EIA) forecasts energy demand to increase by 50 percent by 2050. In the TIPRO 2022 State of Energy Report, Texas was the top oil producer with 1.7 billion barrels (bbl) in 2021, New Mexico was second at 437 million bbl, followed by North Dakota at 403 million bbl, Alaska at 158 million bbl, and Oklahoma at 148 million bbl. Texas was also the leader in natural gas production in 2021 at 10.7 trillion cubic feet (Tcf), followed by Pennsylvania, 7.5 Tcf, Alaska 3.5 Tcf, Louisiana 3.3 Tcf, and Oklahoma 2.6 Tcf.
Petroleum production fell from a high of 13 million barrels per day when the pandemic hit. At the time, the U.S. was energy independent, and bottomed to 11 million barrels per day. Oil production has recovered to an estimated 11.9 barrels per day, but we're much more reliant on foreign oil imports. The U.S. is a leading energy producer and, as a country, we must maintain a robust fossil fuel market to ensure energy security, and not become dependent on foreign sources to supply all of our oil demands required for the energy intensive country we live in today.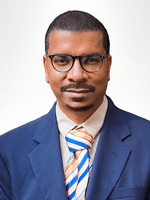 The CEO of U.S. Energy Media, Emmanuel Sullivan is a technical writer who has built up his profile in the oil and gas industry. He lives and works in Houston, where he publishes Oilman and Oilwoman on a bimonthly basis, and Energies quarterly, distributing the magazine to energy thought leaders and professionals throughout the United States and around the world. At a time when technology is rapidly changing, he provides an invaluable service to oil & gas, and renewable energy executives, engineers, and managers, offering them both broad and specific looks at the topics that affect their livelihoods. Sullivan earned his BA in Communications at Thomas Edison State University and his MA in Professional Writing at Chatham University. 
3 Ways Technology is Going to Shape the Oil and Gas Industry
Free to Download Today
Oil and gas operations are commonly found in remote locations far from company headquarters. Now, it's possible to monitor pump operations, collate and analyze seismic data, and track employees around the world from almost anywhere. Whether employees are in the office or in the field, the internet and related applications enable a greater multidirectional flow of information – and control – than ever before.