In the world of instantaneous response where we reside, industry is forced to adopt the same mindset. Lag time is viewed as expensive and, as the cost of business increases, efficiency is considered a highly valuable commodity. The oil and gas industry is no different in its quest to streamline wherever possible without sacrificing safety. Exclusive to not just one area, data collection is a key process where technology can improve the effectiveness and promote safety while saving money along the way.
KSI Data Sciences recognized the need for perfecting data collection, but has taken it a step further with how that data is communicated, dispersed and perceived. Leveraged as a leader in live video and telemetry data, KSI utilizes drones and other loT devices in the gathering of information from sources in remote areas. While both interesting and innovative, the collection of the data is not the most fascinating part; instead, it is what is accomplished after receiving the information.
As indicated in the company's mission statement, the KSI focus concentrates on revolutionizing the way its partnering customers access, analyze and make collaborative decisions using data sources found remotely. The ability to accomplish such a feat conserves time and saves money.
Through its MissionKeeper and MissionCaster intelligence and technology, KSI can share the information as it is collected in real-time video streaming with stakeholders on a global level. This allows for immediate information review and enables a quicker turnaround time in responding to issues presented within the data collection.
According to Jon Gaster, KSI CEO, the streaming takes place using cellular towers. So, if no type of network is available, then the live streaming is not possible. The information, however, can still be recorded and played back later. This does not seem to be the norm, though, as cellular networks have grown, and increased locations throughout the oil and gas sector have been outfitted with Wi-Fi networks and capability due to the need of other industry enhancements that also require the same network provisions.
Gaster indicates one of the pillars of success for his product is ease of use. With the single push of a button, the technology can be enabled. He adds that companies do not even need to possess their own drone program. Partnerships can be made with third party drone services, and their equipment can be outfitted with the KSI technology to provide the footage then. Submitting to initiative-taking thinking, KSI has already partnered with several drone companies. As a result, customers can subscribe to a third-party drone service already outfitted for MissionKeeper's success.
"Our system requires no training and is as easy to use as Zoom," says Gaster. "We have integrated with different drone companies so, if you use one of those models, the system can be turned on with the push of a button. A hardware box can be installed for those not integrated, allowing for integration and authentication."
The MissionKeeper software is the vision behind the capture and collaboration of data. That live video can be directed to multiple users with verified credentials. Security is an important feature embedded within the system. While drones provide the best tool for the oil and gas industry process, the technology can also be harnessed on ROVs, submersibles, robots and dash cameras. Drones are a standard tool paired with the KSI technology, but they are not the primary focus of success. The outcome enabled by the KSI technology serves as the primary goal or desire. No matter the collection tool commissioned, viewers can view the streaming on various platforms, including IOS and Android.
Gaster explains the process through multiple examples where KSI's technology adds incredible value. Inspection programs find enhancement with MissionKeeper as it allows for inspections to occur in less time. Another area of interest in the oil and gas industry is the pipeline side. While some pipeline areas might not see human activity for extended periods, drone surveying using MissionKeeper can provide instantaneous evidence of a potential spill or leak. That leak that might continue to trickle for days on end can theoretically be identified early on with a drone surveying program providing live feedback through MissionKeeper. Early detection results in a simpler corrective action.
"Our system is truly an asset," says Gaster. "It serves as early detection and allows for a solution to be implemented before the problem grows out of hand."
The software includes a plethora of additional bonuses. While live streaming takes place, allocated viewers have the option to chat. Geospatial awareness, along with directional coverage, is provided through live mapping. All "missions," as they are referred to, displaying the streaming can also be recorded for future reference. Lastly, all the information is stored in the cloud for instant availability and secure storage.
KSI's MissionCaster is a hardware component that provides network connectivity and that sought after live stream capability from many different remote sensors with HDMI output. It services customers in tandem with MissionKeeper to capture content, provide encoding and display the real-time data.
MissionCaster features that provide for such a robust and special experience include its plug and play capability along with a five-hour battery life. Using Ethernet, Wi-Fi as WAN and even LTE, the live HD video is transmitted to the cloud. It can aid others on the same location where it is used in the ability to function as a Wi-Fi hotspot providing connectivity where it might not normally reside. Its CPU/GPU can also provide instantaneous analytic computation.
MissionCaster is outfitted with a seven-inch touchscreen that allows for pleasant use and can accept almost any feed that can provide HDMI input. The HDMI output can be distributed to multiple monitors and even a mobile type of command center.
"MissionKeeper is designed to be like a Swiss army knife with its ability to provide different functions," says Gaster.
The use sequence of MissionCaster shows great genius in its ability. The drone pilot streams from the drone and MissionCaster transfers that stream securely through MissionKeeper where multiple remote viewers can access that real-time footage to discuss and analyze what it displays.
The KSI technology is in the initial stages of emerging into the oil and gas markets. Its use is not exclusive to the pipeline sector. Its values can also be realized in refinery and facility inspections, construction progress reporting, volumetric analysis, flare analysis, precision monitoring, aerial photography and even incident response.
While the potential in the oil and gas industry to benefit from KSI's MissionKeeper and MissionCaster technology is high, safety concerns may seem to arise. Gaster counters with the notion that the technology can be used safely in the industry and encapsulates several benefits from the safety perspective.
Gaster rationalizes that instead of an employee putting themselves in harm's way to retrieve data or footage, that person can remain a safe distance away while the drone approaches the subject to be inspected and recorded. With the capability of today's cameras, drones do not even need to come into close proximity to the subject.
"Drones equipped with our technology can take the place of people in dangerous settings," says Gaster. "They don't replace people or take jobs; they are just another tool that can enhance safe work operations."
Headline photo courtesy of Pixabay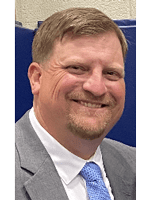 Nick Vaccaro is a freelance writer and photographer. In addition to providing technical writing services, he is an HSE consultant in the oil and gas industry with twelve years of experience. Vaccaro also contributes to SHALE Oil and Gas Business Magazine, American Oil and Gas Investor, Oil and Gas Investor, Energies Magazine and Louisiana Sportsman Magazine. He has a BA in photojournalism from Loyola University and resides in the New Orleans area. Vaccaro can be reached at 985-966-0957 or nav@vaccarogroupllc.com. 
3 Ways Technology is Going to Shape the Oil and Gas Industry
Free to Download Today
Oil and gas operations are commonly found in remote locations far from company headquarters. Now, it's possible to monitor pump operations, collate and analyze seismic data, and track employees around the world from almost anywhere. Whether employees are in the office or in the field, the internet and related applications enable a greater multidirectional flow of information – and control – than ever before.