As we start the new year in our resilient oil and gas industry, it's a good idea to reflect on the past year. We've encountered supply chain and economic challenges with COVID-19 lockdowns and government vaccine mandates. The Biden administration paused new drilling leases on public land and water, halted construction on the Keystone XL pipeline project, and suspended oil and gas leases on Alaska's Arctic National Wildlife Refuge. The administration's $2 trillion spending bill (Build Back Better), which passed in the House and failed in the Senate (Senator Manchin, West Virginia, will not support it), would increase energy costs by blocking offshore drilling in the Gulf of Mexico, and along the Pacific and Atlantic coasts, and impose a new methane emission fee on oil and gas firms. The overall message from the administration has been negative toward the oil and gas industry, all in an effort to push aspects of the Green New Deal. Renewables (solar, wind, hydro) are part of our energy mix, but cannot be the sole source of energy; fossil fuel is the only reliable energy source to power our modern society.
Let's think about developing countries for a moment. While we've enjoyed the power of fossil fuel to develop our robust economy, emerging nations should also enjoy the same benefit from oil and gas resources to develop their economy. Instead, many developing nations are stuck in energy poverty. Bringing it closer to home, in the U.S., for the most part, moderate to low-income families are not able to afford electric vehicles, even with tax credits, retrofit their homes with renewable power, nor do they have the resources to purchase electricity from renewable sources, which are expected to be intermittent. The financial burden to convert and transition to a fully, renewable power source, is prohibitive into the foreseeable future. For years to come, alternative energy will require our traditional energy source, which is natural gas and petroleum products, to power our world and assist renewable energy development.
Enjoy the New Year!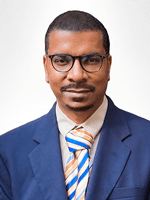 The CEO of U.S. Energy Media, Emmanuel Sullivan is a technical writer who has built up his profile in the oil and gas industry. He lives and works in Houston, where he publishes Oilman and Oilwoman on a bimonthly basis, and Energies quarterly, distributing the magazine to energy thought leaders and professionals throughout the United States and around the world. At a time when technology is rapidly changing, he provides an invaluable service to oil & gas, and renewable energy executives, engineers, and managers, offering them both broad and specific looks at the topics that affect their livelihoods. Sullivan earned his BA in Communications at Thomas Edison State University and his MA in Professional Writing at Chatham University. 
3 Ways Technology is Going to Shape the Oil and Gas Industry
Free to Download Today
Oil and gas operations are commonly found in remote locations far from company headquarters. Now, it's possible to monitor pump operations, collate and analyze seismic data, and track employees around the world from almost anywhere. Whether employees are in the office or in the field, the internet and related applications enable a greater multidirectional flow of information – and control – than ever before.