Phil Rice, CEO, Dallas, Texas, and Ashley Nichols, COO, Oklahoma City, lead Align Energy Solutions. The company provides strategic alignment for corporate solutions and results. Align helps companies attract amazing talent and outstanding clients through holistic alignment at the convergence of talent, client and industry. "Talent: Develop authentic engagement with your team. Client: Create lasting connections with your clients. Industry: Lead your industry through ethical resonance." Align is a multigenerational and multidisciplinary team of expert guides qualified in holistic alignment, committed to seeing a company through this tide change, and into the new era. Energy companies with great products and services are sometimes losing market share and talent advantage because of ongoing changes.
My personal experience in the corporate world is that many times there are disconnects between management and boards, along with staff. There needs to be a process of discovery to make sure that all of the talent and expertise are aligned properly for best results, so that strategic optimization is achieved 1440 (minutes in the day).
Rice and Nichols explain Align's process on my recent podcast of National Energy Talk. Rice states, "Align is a company that helps companies be good through holistic solutions and we approach that from a talent strategy space, as well as a client strategy space. But [what] we really want to dig into, when we're talking about problem solving in either of those spaces, whether it's client or talent based, we want to begin with a holistic understanding of a company. So, we begin with what we call a discovery process, and that process is scaled to the needs of the company. And, again, the core of it is to identify who the company is, what their origin story is, how they started, why they started, their value systems, their desired impact, and how they're actually bringing impact."
"Then we move from this initial phase of discovery through a presentation of that discovery that we call our alignment manifesto, which is essentially an overview: This is what we discovered, this is where we feel like what you guys are saying as a company, this is where we feel you are really aligned (both internally and externally). Then, here are some areas of opportunities for alignment. So, when we're talking about alignment, we're talking about (internally) your story, your purpose, your values, your impact. Externally, we're talking about cultural resonance around things like sustainability, diversity, inclusion, social good, place making and mental health."
Nichols addresses the needs in the marketplace. "A lot of consulting agencies say, 'Let's attack one thing. Let's look at your marketing process. Let's look at HR or your company culture.' What happens is we tweak one thing and often can cause an issue in a lot of other areas, if everything isn't aligned, hence the name."
"So, one of the things we do is really look holistically. The company has an opportunity and they can look at all of the pieces and say, 'We want to really focus on this one area right now, but we really find the area of greatest need and start from there. There are plenty of opportunities to stay involved. Some offerings around ongoing support and continuing to serve in that way. But, really, our goal is when we've wrapped up the original project, someone in the company is championing that total alignment or marketing project. We like to bring those things to a point where each system or process can continue running really on its own, that it's scalable and sustainable going forward."
"With that, in the same way, as Phil started out by saying, the world has changed from ten years ago to now, it's changed. In five to ten years, it's going to continue to change. Part of the alignment process is recognizing that just like an organization is a living, moving thing, so is alignment. You have to be able to be nimble, to be flexible, to pivot, as the needs of your clients in the industry change, as well."
To learn more about their services and processes, visit Align's website: www.alignenergysolutions.com. To hear Phil Rice and Ashley Nichols' podcast episode on National Energy Talk, go to www.markstansberry.com.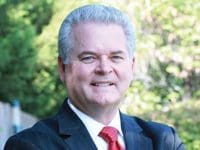 Mark A. Stansberry, Chairman of The GTD Group, is an award-winning author, columnist, film and music producer, radio talk show host and 2009 Western Oklahoma Hall of Fame inductee. Stansberry has written five energy-related books. He has been active in the oil and gas industry for over 44 years, having served as CEO/President of Moore-Stansberry, Inc., and The Oklahoma Royalty Company. He has served as Chairman of the Board of Regents of the Regional University System of Oklahoma, Chairman 2016-2017 of the Gaylord-Pickens Museum/Oklahoma Hall of Fame Board of Directors, Lifetime Trustee of Oklahoma Christian University, and Board Emeritus of the Oklahoma Governor's International Team. He has served on several public and private boards. He is currently on the advisory board of IngenuitE, Inc.
3 Ways Technology is Going to Shape the Oil and Gas Industry
Free to Download Today
Oil and gas operations are commonly found in remote locations far from company headquarters. Now, it's possible to monitor pump operations, collate and analyze seismic data, and track employees around the world from almost anywhere. Whether employees are in the office or in the field, the internet and related applications enable a greater multidirectional flow of information – and control – than ever before.