PakEnergy – America's end-to-end independent, upstream, midstream business automation leader

   
As Dorothy said to Toto, "We're not in Kansas anymore." Actually, today's markets don't look much like Oklahoma – or Texas either. The current administration is pleading for more production, while at the same time implementing new regulations and barriers to do so. The vibe they're giving the industry is that we're important to them today but, in the long run, not so much. Capital is tougher to come by thanks to ESG compliance and reporting. When you can get a project funded, try finding the workers or materials to complete it. (Are they making drilling pipe out of gold these days?)
While no one has "the answer" for these challenging times, fully automating your business operations is going to be a big part of succeeding in this new world order. Most likely, you have automated parts of your business today (oil and gas accounting, for example).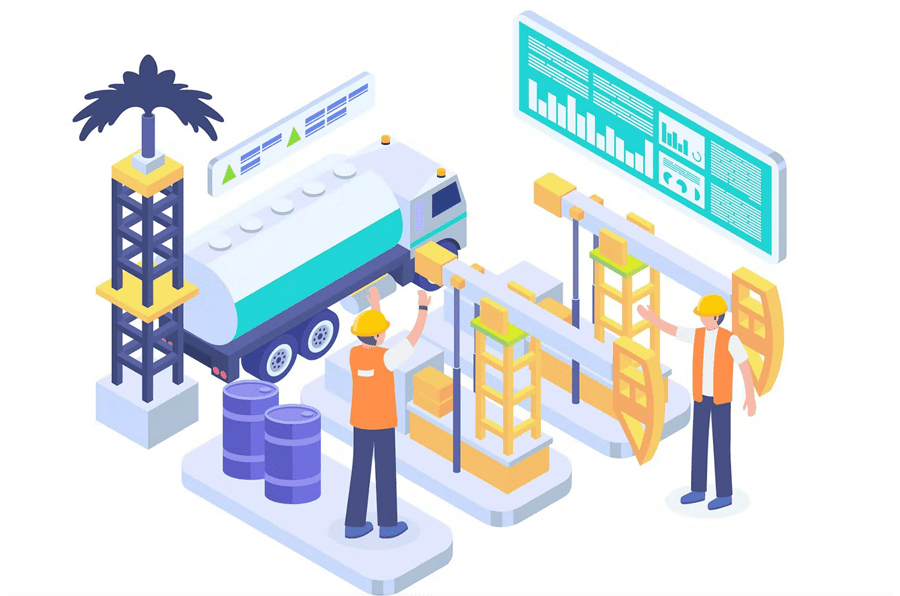 However, most independent oil and gas companies have not…
Automated business processes between their siloed software that manages their land, production, accounting and oil field documents.

Automated business processes between their owners, investors and vendors. Do you manually process division order letters today? Do you staff an owner relations' helpdesk?

Integrated the information between their land, production and accounting systems to provide a complete picture of their business operations.
By taking your "automation game" to the next level, you can keep your labor costs low, make faster and more informed investment decisions, and deal with the onslaught of ESG and regulatory compliance monitoring and reporting. In other words, you can not only survive as an independent oil and gas firm in 2022, but also succeed.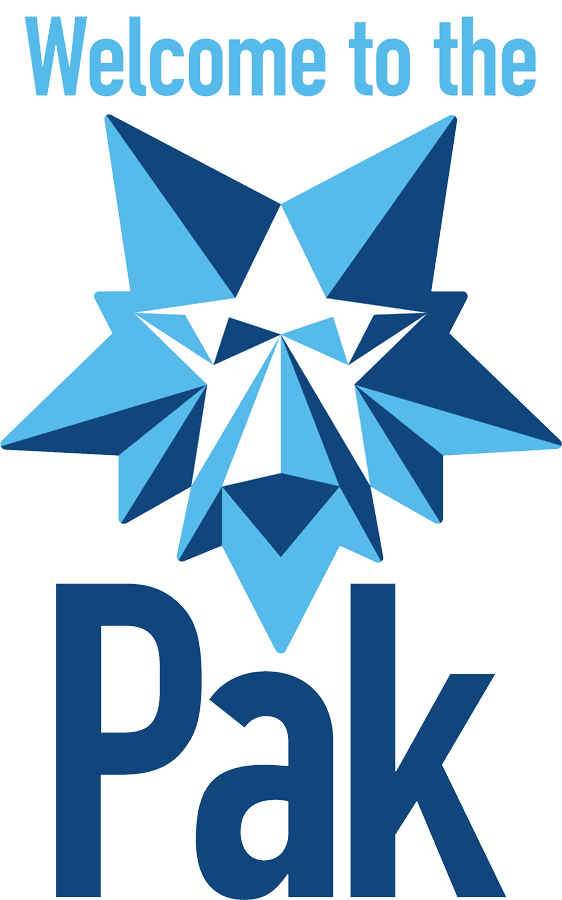 Market Volatility
Acquire? Develop? Divest? Market volatility is applying mounting pressure and raising the stakes on oil and gas property decisions. COVID-19, uncertainty caused by government policies, and the Russian/Ukrainian war all have caused reluctance among investors now less willing to provide capital. Our federal government's influence only confuses the market, demanding a boost in short-term production to relieve inflation, while at the same time, long-term production looms on death row to achieve a net-zero carbon emission goal. The current administration's call for increased production while putting the squeeze on government leases and canceling pipeline projects has only fueled further inconsistency, paralyzing long-term investment decision-making.
So how can business automation help? By providing real-time visibility and correlating production and financial data on producing properties, ensuring their profitability by keeping within set performance parameters. Automation also can provide a route to identifying issues early before their effects compound and lead to high costs to rectify. Quicker discovery leads to a faster response time, thereby conserving expenditures. Automation additionally increases profitability through a method of early detection.
Labor Shortages
While strangely ironic, increased production has been met with a shortage in labor. Turnover rates have skyrocketed while energy producers attempt to poach employees from rival companies by hiking wages. The labor pool appears to be shrinking while many in the industry have chosen to avoid another up and down cycle and search for a more stable line of work. Economic and market uncertainty has undoubtedly been the catalyst in this thought process. Perception and public opinion have also plagued the talent pool. With a primary focus on renewable energy and the fossil fuel industry considered a dirty little secret, higher learning institutions are seeing a decline in demand for oil and gas majors as they are deemed politically incorrect.
Automation provides a viable solution to the labor shortage concerns. It provides a route of producing more with a smaller-sized workforce, and the ability to encode an oil and gas firm's tribal knowledge in automated workflows and "run books." This makes dealing with turnover a much more manageable event.
Automation also allows companies to manage a business with a leaner staff. This lessens the number of layoffs during the busts and the hiring frenzies during the booms. When recruiting is necessary, tech-savvy oil and gas companies reside at the forefront of interest.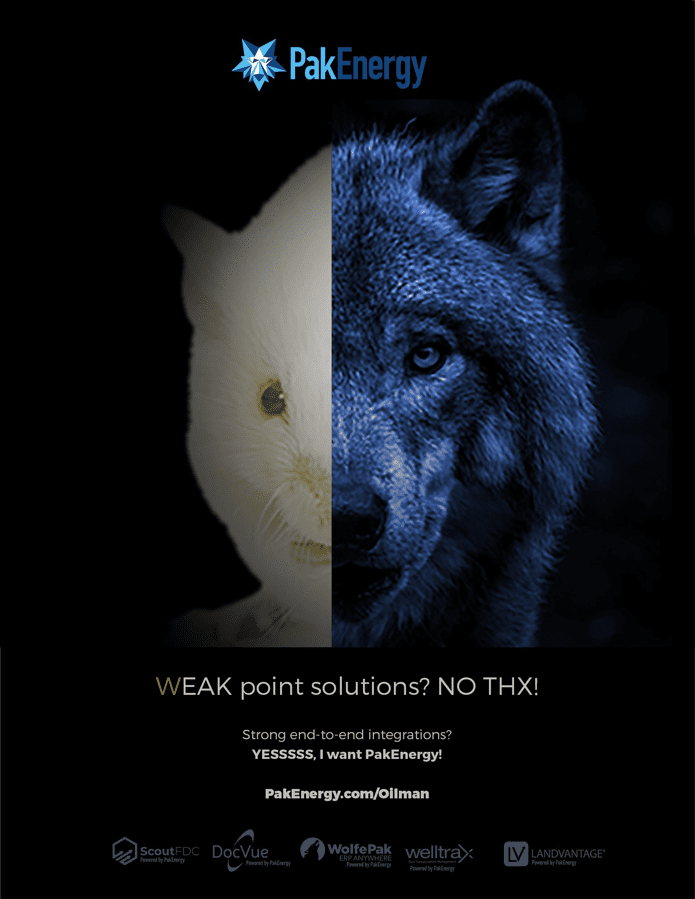 Environmental, Social and Governance
Widely known as ESG, environmental, social and governance serve as a significant factor of coexistence in the oil and gas industry. While commonly enforced by the government through more regulatory reporting requirements, banks are also increasingly implementing ESG through capital restrictions. Some banks have even halted lending to oil and gas companies. As a result, firms are turning to equity funding.
ESG is here to stay. Bank of America Chairman and CEO Brian Moynihan took no pause in threatening companies to get in line. When asked if he believed the war in Ukraine and COVID-19 had set efforts to expand ESG back, he responded, "No. The reality is that operating companies have made commitments along multiple dimensions. You can't just say, 'Oh, it's inconvenient right now.'"
Moynihan added, "I don't see there's a way you can walk away from it because your customers won't let you. Your employees won't let you, and your shareholders shouldn't, won't let you. And, by the way, society won't let you."
Oil and gas firms can largely automate the generation of ESG reports, limiting the impact of reporting on the productivity of their staff. Responding to ESG's longevity, automated systems can automatically gather the data required for ESG reporting. For instance, production and flaring can be monitored to alert and report when these operations venture out of compliance with ESG regulations.
Automation's Current Role in Oil and Gas
Automation is not necessarily a new frontier within the oil and gas industry. For the past 30 years, it has contributed to various business branches, most commonly accounting, field production capture, and internal processes like AFE generation. Current automation, however, is disconnected and nonintegrated.
Oil and gas firms cannot automate processes that span different software systems, such as production management, accounting and accounts payable processing. Firms lack the ability to gather and report on the valuable metrics that are being produced by their siloed business automation systems. Some firms engage in "brute force" by hiring software consultants to tie their systems together and create an in-house data warehouse.
Bespoke integrations and warehouses are expensive and quite challenging to maintain. One new release from a vendor can break the entire system. Only the larger firms possess the financial ability to afford such projects. In the end, however, more of these projects fail rather than succeed. Software vendors should instead serve as the provider of these types of solutions.
Extracting Successful Outcomes
Cross-system automation provides the answer to instituting successful results when calling upon modern oil and gas automation. Software systems should be integrated to automate business processes across multiple platforms. This includes land management, production management, oil and gas accounting, and even document management systems.
An intuitive reporting and business intelligence component enables versatility. Software systems should deposit critical data and metrics into a typical data lake that can then be analyzed using business intelligence software to create real-time reports and dashboards for your business.
This approach can take an oil and gas company struggling to find its way in wary markets and shore it up against increasingly harsh external factors. As a matter of survival, only those who successfully level up their business automation game will thrive during times of great volatility, turn a profit, and remain relevant leaders in the oil and gas industry well into the future.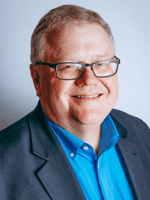 Brent J. Rhymes is the chief executive officer of PakEnergy, where he has served since 2017. Prior to PakEnergy, he was the executive vice president of sales and marketing for Synacor, and before that, he served as the CEO of Zimbra (sold to Synacor), CEO of iWave Software (sold to EMC), was the co-founder and vice president of FileKeeper (sold to Yosemite Technologies), and CEO of Software Realization (sold to NetIQ Corporation). Rhymes started his career as a software developer, consultant and manager with stints at Microsoft, IBM, Exxon and NASA's Johnson Space Center (IBM contract). He brings more than 31 years of software executive leadership to the team. Rhymes received his BS in computer science from the University of Tennessee, Knoxville, and his MBA from the University of St. Thomas in Texas. He currently lives in Abilene and owns Rancho de Rhymes, LLC, a small-scale cow/calf cattle ranch located in West Texas. 
3 Ways Technology is Going to Shape the Oil and Gas Industry
Free to Download Today
Oil and gas operations are commonly found in remote locations far from company headquarters. Now, it's possible to monitor pump operations, collate and analyze seismic data, and track employees around the world from almost anywhere. Whether employees are in the office or in the field, the internet and related applications enable a greater multidirectional flow of information – and control – than ever before.