Earlier this year, when the current administration instituted a ban on imported Russian oil, a fierce debate resurfaced with respect to America's domestic energy policies. As traditional oil and gas players advocate for increasing exploration and production to ensure the peace of mind and benefits that come with stronger reliance on domestic energy, the U.S. finds itself under renewed pressure to reverse course on long-term plans for renewable energy. This, in turn, is putting added pressure on energy companies to demonstrate both a willingness and meaningful effort toward developing environmental and sustainability strategies that work.
Yet does the debate and supporting evidence surrounding these positions really come down to choosing one extreme over the other? Evidence suggests the answer may not be a black or white issue, but rather a shade of gray where both sides share common ground. Energy companies largely want to participate in the investment of renewables and environmental/sustainability strategies, as do their investors. But mutually beneficial solutions that achieve real results rarely receive as much attention as the more extreme positions. Despite the rancor, it's our belief that traditional and renewable energy policies that positively impact environmental and sustainability efforts can coexist in a partnership that still advances America's global geopolitical leverage.
What follows are recommendations for initiatives, projects and goals to adopt environmental strategies that will work in concert with a more balanced approach.
ESG Beyond Mere Window-Dressing
As an oil and gas firm and a legacy E&P player, we've set a high bar for achieving goals related to our environmental stewardship, social responsibility and corporate governance (ESG) initiatives. For our firm, this isn't just window dressing but rather a responsibility. Our goal is to invest in valuable projects while simultaneously prioritizing the reduction of our environmental footprint. A year ago, we earned the coveted ISO 14001:2015 certification for our environmental management system, becoming among the first direct energy investment companies to do so. Taking it a step further, we chose to follow the ISO 26000:2010 guidelines, an international standard of social responsibility guidelines that align with the United Nations' Sustainable Development Goals. These guidelines support not only environmental protection, but also provide clean and ethically sourced energy to those in need.
Thanks to some successful environmental strategies, we can share specific examples and advocacy positions that demonstrate the progress of our ESG efforts to date:
Reduction of Reactive Flaring
A 2020 midstream infrastructure project in the Eagle Ford Shale play involved a $607,000 pipeline project, where we employed a proactive approach to minimize our carbon footprint and inherently benefit our stakeholders. Often, the economics of laying pipelines doesn't justify the value gained from selling the gas, resulting in flaring. With the Texas Railroad Commission increasing pressure on upstream companies to reduce flaring, we saw this project as an opportunity to get ahead of the curve by eliminating it. As of June 1, 2022, we have eliminated all Eagle Ford routine flaring, equating to ~4,500 tons of CO2 emissions per year. Our 2022 goals are to investigate and potentially implement emission tracking hardware and responsibly sourced gas (RSG) certificates, each in compliance with SASB standards.
Cutting Freshwater Usage
In 2020, we incorporated completion technologies, which cut our projected freshwater usage by almost 1,500,000 barrels and removed over 70,000 gallons of anticipated diesel fuel usage. This fuel reduction lowered carbon emissions by ~800 tons across two flagship projects: Our Sola Vaca Norte A 6-well pad and University Lands 43 20 3-well pad.
By achieving a balance between E&P and environmental strategies that work, we believe it's important to aim high. Our firm has experienced measurable results related to our efforts, but aspires to even greater accomplishments. Currently, we are working through a feasibility study that includes a comprehensive carbon strategy, the total elimination of flaring, and the possibility of participating in high-profile programs such as the EPA's voluntary Methane Challenge Program. Although we're not able to produce results of the same magnitude as our global oil energy counterparts in demonstrating an overall impact on environmental sustainability, this hasn't dampened our enthusiasm for doing our part. We strongly believe that when you want to make a difference, the best place to begin is with yourself.
Headline photo courtesy of USEDC.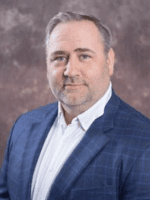 Matthew Iak  is the executive vice president of U.S. Energy Development Corporation (USEDC) and a member of the company's Board of Directors. Iak is also the president and CEO of Westmoreland Capital. He has extensive knowledge of private placement, Regulation D, and estate and tax planning strategies. He has pioneered the way for multiple new investment structures in the oil and gas space. Since 2005, Iak has overseen a capital raise of approximately $2.0 billion. He can be reached at miak@usedc.com. 
3 Ways Technology is Going to Shape the Oil and Gas Industry
Free to Download Today
Oil and gas operations are commonly found in remote locations far from company headquarters. Now, it's possible to monitor pump operations, collate and analyze seismic data, and track employees around the world from almost anywhere. Whether employees are in the office or in the field, the internet and related applications enable a greater multidirectional flow of information – and control – than ever before.