Gasoline is up at the pump, as everyone is aware, from the daily commuter to the truck driver filling up with diesel. Despite the blame message the Biden administration has hounded the media with, the price of gas has increased steadily before the Ukrainian-Russian war started on February 24, 2022. In February 2021, the national average for gasoline was $2.50, in August $2.88, in December $3.03 and, as of this writing, $4.84. To remedy the sudden gas hike, Biden asked OPEC to produce more oil and initiated formal discussions to ease oil sanctions with Venezuela and Iran, all in an effort to import more foreign oil. In addition, he authorized millions of gallons of oil released from the Strategic Petroleum Reserve. Both requests could have been averted had the administration abandoned the attack on the domestic oil and gas industry. Remember, on the campaign trail, Biden said in several discussions that he would end fossil fuel production. He did that Day One with several executive orders: First, shutting down the Keystone XL pipeline, then ending oil leases on federal land and offshore, and implementing regulatory restraints. The rhetoric the media and Wall Street hear from the Biden administration is to promote renewables over fossil fuel energy and to decrease investments in the American oil and gas industry. At the moment, in our energy evolution, renewable and alternative energy need fossil fuel to develop the growing industry. Both industries need to work together; however, the most important takeaway is oil and gas production is an inexpensive, reliable energy source. Why alter a vital industry that is functioning and provides energy security?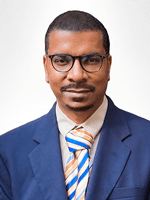 The CEO of U.S. Energy Media, Emmanuel Sullivan is a technical writer who has built up his profile in the oil and gas industry. He lives and works in Houston, where he publishes Oilman and Oilwoman on a bimonthly basis, and Energies quarterly, distributing the magazine to energy thought leaders and professionals throughout the United States and around the world. At a time when technology is rapidly changing, he provides an invaluable service to oil & gas, and renewable energy executives, engineers, and managers, offering them both broad and specific looks at the topics that affect their livelihoods. Sullivan earned his BA in Communications at Thomas Edison State University and his MA in Professional Writing at Chatham University. 
3 Ways Technology is Going to Shape the Oil and Gas Industry
Free to Download Today
Oil and gas operations are commonly found in remote locations far from company headquarters. Now, it's possible to monitor pump operations, collate and analyze seismic data, and track employees around the world from almost anywhere. Whether employees are in the office or in the field, the internet and related applications enable a greater multidirectional flow of information – and control – than ever before.