Workplace culture has undergone many changes in various industries. From changes in business models to company values, workforces have experienced cultural shifts, often resulting in more inclusive, diverse environments.
While other industries have rapidly adopted new cultural environments over the years, the oil and gas industry has generally remained traditional – that is, until recently. Changes to corporate culture in oil and gas companies are slowly but surely happening. Women and other diverse groups are increasingly filling leadership roles in the oil and gas industry. Because of this, oil and gas companies that were once operated under traditional methods are now being modernized or transformed.
One oil and gas CEO is preserving the values of her grandfather while implementing her own innovative ideas. Kendra Lee, CEO of Merichem, an oil and gas solutions company that provides beneficial reuse options for refinery caustics, operates her grandfather's over 75 year old business while fostering an inclusive, growth-driven culture. Lee, who has been in the industry for over 23 years, shares details about Merichem, the corporate culture she has established and explains why diverse leadership and an inclusive workforce are important in the oil and gas industry.
Merichem Company was founded by, Lee's grandfather, John T. Files, and two business partners over 75 years ago, with the vision to take a by-product or potential waste product and create a useful product for the oil and gas industry. "The three bought M&M Chemical in Houston along Greens Bayou, an offshoot of the ship channel. It was originally a soap and industrial cleaning company which they relaunched for the cresylic acid business," explains Lee. After the relaunch, the Merichem Company took cresylate, or caustic containing cresylic acids, from refineries, recovered the naturally occurring cresylic acid, and refined and purified it to sell in the industrial chemicals market.
Fast forward to the present day, and Merichem is now successfully providing impurity removal services and operating with its unique culture under the leadership of Lee. Although a privately held company, owned by family, retirees and employees, Merichem traditionally has been run under the same systems and procedures as a public company.
"What sets the culture apart are the benefits of both private and public company styles. Merichem is very employee-friendly offering best in class benefits. It is also run in a very financially conservative manner ensuring the longevity that is provided by public companies," Lee says.
Rather than operating under an authoritarian culture, which is most prominent in the oil and gas industry, Merichem maintains an innovative culture with an emphasis on trust between leaders and employees. "I have placed an unrelenting focus on developing and maintaining an innovative culture where unorthodox thinking is encouraged, and there are tools and processes in place to capture and progress ideas," says Lee. At Merichem, employees are encouraged to get involved, knowing that everyone else in the company is doing the same. "We have eliminated such dangerous phrases as, 'We've always done it that way.' Rather, each employee has a voice and is empowered to make decisions."
The oil and gas industry's command and control top-down leadership is beginning to change. "The industry overall is becoming more inclusive both from an employee perspective and in response to external demands. With a generational shift from the Baby Boomers to Gen X at the helm of more and more companies, there is more diversity in leadership, which is leading to a more diverse workforce," says Lee.
The old ways of leading a workforce are becoming obsolete. As Lee explains, "The Gen X generation prefer leaders who are role models, who exemplify company values with actions, and who are ready to jump in to help solve problems and lead the business through transition and change." With women comprising almost half the workforce and individuals from overseas making up a growing share of the talent pool in STEM careers, labor is becoming diversified. These changes call for new ways of operating and a more modernized culture. "For the industry to sustain itself, it will have to embrace these changes with a leadership that reflects the diversity," Lee states.
Along with a change in leadership styles, Lee says that the oil and gas industry must also shift its focus to environmental impact. "The industry must be more proactive in clearly communicating how it is improving to meet investor demands. As Millennials become more active in investing, more focus is being placed on environmental, social and governance (ESG) and investments with companies focused on the greater good, in addition to profits," Lee explains.
No stranger to change, Lee made it her mission to cultivate a work culture that employees would enjoy. "When I first took the role of CEO, Merichem had a dismal corporate culture. Employees felt no joy in their work, rather they viewed their positions as just jobs and paychecks. I spent the first few years with a hard focus on reducing financial risk and improving employee morale," says Lee. Under her grandfather's leadership, Merichem was a workplace that operated like a family. Today, Lee has managed to recapture that same family-like culture. "I have been steadfast in communicating with employees – then and now – that just because we have always done something one way, does not mean we always have to do it that way going forward. It helped the company, and all employees, go from stagnated innovation to seeking out and embracing change." With these ideals, Merichem has seen great improvements and innovation. "The original slogan when Merichem was a chemical company was "Innovation Through Chemistry." Although we are now a technology company offering solutions to the oil and gas industry for sulfur removal, my mission for Merichem is to continue that core value. I want to challenge the company to see where we evolve next," Lee says.
Although Lee has been successful in her efforts to run Merichem under its core values and inclusive, change-driven culture, she has encountered a few difficulties along the way – one being imposter syndrome. "I have always been very hesitant to tell people that my grandfather started the business. Even when I was just a few years into my career at Merichem, many people didn't realize I was related to the founder." As she grew older, Lee learned that what she experienced is not just an issue faced by someone in a family company, but by many minorities or younger people in leadership roles. To combat this feeling, Lee explains, "I have come to understand that I know my business better than anyone else and that I have more knowledge about the industry than I give myself credit for. However, it can still be a daily reminder."
With women taking on more leadership roles in the historically male-driven oil and gas industry, it can be daunting to establish a place in the boardroom. However, Lee shares that she did not see her gender as an obstacle to overcome in the industry. "I have always approached the next step in my career by being straightforward and asking for what I want." She advises female leaders, looking to have a voice in the boardroom, to be their own advocate. "As a leader, you know what it takes to run a business. The challenges presented to the board are not any different, other than being more strategic. Trust in your experience and advocate for yourself."
With more diverse individuals becoming leaders in the oil and gas industry and making their voices heard, business decisions are bound to become more well-rounded. As Lee explains, "The best possible decisions are made by having access to a greater range of talent, rather than any one, restricting definition. It helps provide insights into the needs and motivations of our employees and our customers, rather than just a small part of it. The more diversity on the team, the more fully thought-out the answer." While on the topic of diversity, Lee expresses her thoughts on building and maintaining a diverse workforce. "The team needs to be evaluated with every hiring decision. Before making an offer, the hiring manager and leadership need to ask themselves which candidate will help diversify the thought within the organization."
Achieving an inclusive workforce and fostering a culture of belonging starts from within an organization. Lee explains that, in order for businesses to achieve diversity and equity in their workforce, they must first look at the demographics of the workforce and see if there are any trends or potential problem areas. "It is equally important to educate hiring managers on the importance of diversity for well thought out decision making. This can be achieved with training, but the easiest way is to lead by example."
Being a global industry, it is crucial that oil and gas businesses embrace a diverse, inclusive culture. "Traditional rules and roles employed by regional or national industries don't apply on a worldwide playing field. Decisions must be made quickly, in real time, with an understanding of the changes that are likely to occur in the future," says Lee. An inclusive, diverse workforce would bring an array of benefits to oil and gas businesses, such as a variety of perspectives and an improved work environment. Lee believes, "If the industry were to create a truly collective push toward recognizing the need for diverse thinkers from a variety of backgrounds, the entire industry would have the ability to provide the best solutions for all involved in a global environment. By generating input from all those we seek to serve, the better the decisions will be."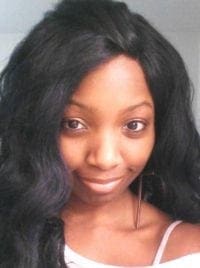 Tonae' Hamilton has been a contributor and associate editor to the magazine for two years. She has been writing professionally for almost four years. In her free time, Tonae' likes to spend time with her three pets, cook, and binge-watch Netflix shows. Tonae' has a Bachelor of Arts in Communication from McDaniel College.
3 Ways Technology is Going to Shape the Oil and Gas Industry
Free to Download Today
Oil and gas operations are commonly found in remote locations far from company headquarters. Now, it's possible to monitor pump operations, collate and analyze seismic data, and track employees around the world from almost anywhere. Whether employees are in the office or in the field, the internet and related applications enable a greater multidirectional flow of information – and control – than ever before.