In 2018, America became the world's top crude oil producer for the first time in 46 years, and the country is on track to become a net energy exporter by 2022 for the first time since 1953. That phenomenal growth also extended to the U.S. natural gas industry, which became the world's fourth-largest last year.
What's been dubbed the American Energy Renaissance is the result of a combination of a few factors, including horizontal drilling, cost-cutting measures and digital technology. For example, robots are replacing the traditional "roughneck," while drones, smart drill bits and autonomous rigs are being tasked with drilling oil wells. Meanwhile, thanks to digitization, those wells can be analyzed remotely—on a computer screen in an air-conditioned room rather than out in the field.
At the other end of the grid, the utility sector is also going digital—streamlining processes and providing greater customer satisfaction. While there has been significant investment in smart meters and connected grid solutions, this investment has been primarily focused on equipment replacement and largely by the largest utilities.
However, the area of field operations has largely been left out of the industry's digital transformation, and field services often still rely on legacy or paper systems. Unfortunately, many companies that have attempted to implement field service apps have been frustrated by poor experiences. Efforts to devise in-house apps are often time-consuming, expensive and difficult to maintain, while off-the-shelf apps suffer from inflexibility and performance issues.
This state of affairs is costing employee time, cutting into profit margins, and leaving valuable data unmined. However, solutions now exist that can allow America's electric utilities, oil and natural gas producers, refineries and others to unlock new efficiencies through scalable, affordable and customizable mobile apps. It's a good time to look at why digitalization efforts have been stymied in the past and how a new generation of apps are overcoming these issues.
The Struggle to Align with Existing Systems
One of the biggest challenges is that every company in the energy sector uses highly specialized legacy systems to coordinate numerous processes and workflow, such as work order management and scheduling, enterprise resource planning, warranties, maintenance records, and the orchestration of voluminous data falling under the heading of "asset management." For most companies with a limited digitalization budget, replacing these is too expensive and cumbersome, so any field app must interact smoothly with the existing system. Additionally, requiring extensive changes to how field teams work can cause inefficiencies and reduce adoption.
To address this major hurdle, companies should seek solutions that mirror existing or optimized field processes, with a minimum of upheaval for both field teams and developers. This is crucial, given that the work of field teams often must draw from and interact with multiple back-end systems. These data sources and the systems they pull from should be invisible to workers in the field, resulting in an intuitive and unified app experience.
Poor User Experiences Scare Away Users
When it comes to field services apps, developers must consider the needs of multiple parties. Workers who have been on the job for years are easily put off by apps that don't respect their established protocols or that require intensive training, so a successful app needs to be as user-friendly as possible. Field workers aren't the only end users to keep in mind, and an app won't get as far as implementation if it doesn't also appeal to the IT team and executives. A successful field services app will have the following features:
Simple interface – Field teams need apps that are optimized for the specific job at hand and that don't force them to wade through pages of needless forms.
Performance regardless of connection – Field teams are often, by necessity, working in remote areas with limited or no web connection, which means that the web apps marketed by some developers are all but useless. A successful native app has to be responsive regardless of internet connection, with offline performance that goes beyond simple data caching. This requires apps that automatically batch and chunk data to send high-priority information back to the system first.
Staged implementation – Many energy companies have had poor experiences with field service digitization, so any new initiatives need the ability to start with a limited budget and a specific process to improve. For example, starting within a small pilot program (inspections, for example) and then expanding to add more use cases and features as needed.
Access to advanced technologies – Developers and project managers frequently think cutting-edge technologies such as AR/AI, chat features or natural language processing are prohibitively expensive, but this is no longer the case. The real-world potential for these technologies in field operations is enormous—from AR giving workers the ability to remotely inspect pipes to voice-based operations allowing workers to input data while wearing gloves or protective equipment.
The Need to Respect Enterprise Requirements
Securing buy-in from the in-house IT team can be a significant challenge in field operations digitalization, and for good reason. The priority for the data center must be maintaining network security, so the field service app has to connect with back-end systems in ways that won't compromise their integrity or overwhelm them with data. A successful app must therefore seamlessly integrate with ERP, EAM and CRM systems. Even more importantly, to earn IT confidence, in-house developers need full access to the code base and retain control of APIs, so they can continually make changes based on their needs, skill sets and resources.
Smoothing the Digitalization Process
The bottom line is that if an app doesn't offer a seamless and easily adopted user experience, there's no incentive to go digital. The end result is too many field services operations sticking with outdated paper systems, but the energy sector can no longer afford to keep field operations dwelling in the past. Instead, it's time for operators to embrace the tools that will lay the groundwork for complete, unified digitalization and the rewards it will inevitably yield.
Even if your company has been burned by poor experiences with field services apps in the past, a new paradigm now exists that will allow the energy sector to digitize without alienating workers or tampering with the overall structure of a company's operations.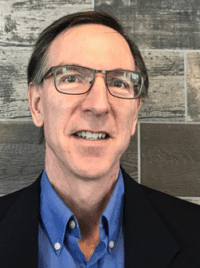 Mike Thompson is vice president of product marketing for Kony's commercial business. Prior to joining Kony, Mike led the systems management business at SolarWinds focused on monitoring applications, servers, virtualization and storage. He has also led product management and product marketing teams for IBM covering cloud management and automation, storage management and high availability products.
3 Ways Technology is Going to Shape the Oil and Gas Industry
Free to Download Today
Oil and gas operations are commonly found in remote locations far from company headquarters. Now, it's possible to monitor pump operations, collate and analyze seismic data, and track employees around the world from almost anywhere. Whether employees are in the office or in the field, the internet and related applications enable a greater multidirectional flow of information – and control – than ever before.