The Biden administration asked countries that export crude oil, many that are not friendly to the United States, such as Russia, Venezuela and Iran, to increase oil production to drive down gasoline prices in the U.S. If you're thinking, this is insane, it is. President Biden, on his first day in office this past January, issued executive orders that would, in effect, limit future oil and gas production. At the same time, the administration rolled out an aggressive clean energy policy, and increasing the use of fossil fuels in the U.S. is contradictory to its mandates. Overall, why would you ask nations that are hostile to the U.S. to send oil when we were energy independent?
The $1.2 trillion infrastructure bill cleared both sides of Congress last month. Only 20 percent of the funding is traditional infrastructure, such as roads, bridges, highways and airport upgrades. The rest is a political wish list filled with Green New Deal mandates that have no relation to infrastructure. There is even language in the bill about gender identity, electric ferries and digital equity. Not sure how that is related to infrastructure.
How does Congress intend to pay for the 2,700-page infrastructure bill? It certainly adds to the nation's debt. Congress points to an unusual plan to pay for the spending spree. Tax increases are part of the scheme. Cryptocurrency companies will be required to disclose user information to the government to increase capital gains tax revenue. Other funding sources include selling oil from the Strategic Petroleum Reserve (SPR), extending federal fees and auctioning off airwaves, such as broadcast, broadband and communication spectrums. The bill also repurposes billions of funds that were passed in COVID-19 relief bills, such as the Small Business Administration EIDL grants. One of the most outrageous funding proposals in the legislation is the per-mile travel fee. The program will track drivers as they travel in their vehicles. The revenue collected is planned for the Highway Trust Fund, which is currently funded by fuel taxes.
A bright note for the industry – this past June, a federal judge blocked the Biden administration's pause on oil and gas leasing on public lands and waters.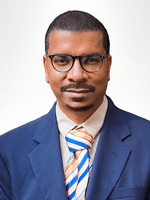 The CEO of U.S. Energy Media, Emmanuel Sullivan is a technical writer who has built up his profile in the oil and gas industry. He lives and works in Houston, where he publishes Oilman and Oilwoman on a bimonthly basis, and Energies quarterly, distributing the magazine to energy thought leaders and professionals throughout the United States and around the world. At a time when technology is rapidly changing, he provides an invaluable service to oil & gas, and renewable energy executives, engineers, and managers, offering them both broad and specific looks at the topics that affect their livelihoods. Sullivan earned his BA in Communications at Thomas Edison State University and his MA in Professional Writing at Chatham University. 
3 Ways Technology is Going to Shape the Oil and Gas Industry
Free to Download Today
Oil and gas operations are commonly found in remote locations far from company headquarters. Now, it's possible to monitor pump operations, collate and analyze seismic data, and track employees around the world from almost anywhere. Whether employees are in the office or in the field, the internet and related applications enable a greater multidirectional flow of information – and control – than ever before.