In early August, the White House urged OPEC to boost oil production to support global economic recovery in light of COVID-19. The fact that the U.S. and our global partners need stable and sufficient energy resources isn't news, but the Biden Administration's public recognition of the challenges that come with a throttled supply is. President Biden's administration has canceled major energy infrastructure projects, suppressed the oil and gas industry through stifling regulation, and made promises to eliminate the cornerstones of American energy without any realistic replacement. When the U.S. and Canada have ample natural energy reserves, developing our own resources seems a better policy than begging the Middle Eastern oil cartel.
The official White House statement reads, "President Biden has made clear that he wants Americans to have access to affordable and reliable energy, including at the pump."
How then, do we reconcile this with the fact that Keystone XL was shut down within days of President Biden taking office? (And imagine, had the Obama Biden Administration not denied – for purely political motivations – the cross-border permit for Keystone a decade ago, the line could be providing energy to the markets already.) Or his administration's policies that limit the responsible development of our natural resources on federal lands? If reliable, affordable energy is the goal, why are the most effective, safe and consistent elements of energy production and transportation being eradicated here in the U.S.? Sure, we can import oil and natural gas from foreign countries, but this comes with a price. We offer up our energy independence to our adversaries, who gladly hoard it.
In the full statement, national security adviser Jake Sullivan conveys that the recent planned production increases by OPEC would not be enough to suffice for the upcoming demand and that OPEC needs to pump even more oil. In the meantime, our nation's reserves lie dormant, costing our economy billions of dollars.
With reliable, affordable energy in the crosshairs, we need to shift our national focus. Instead of urging producers overseas to produce and ship more energy, policymakers must encourage increased energy development here at home and bolster domestic energy infrastructure that has the capacity to supply the consistent, cost-effective resources we critically need. Among others, infrastructure assets like the Dakota Access Pipeline; Line 3 and Line 5 in Minnesota and Michigan; Mountain Valley and Atlantic Coast pipelines are four and a half times safer than transporting oil by train or truck and would support U.S. energy independence and economic and national security.
Unlike many of the challenges President Biden faces, ensuring U.S. energy availability is easy to solve. Allow the industry to safely develop and transport North America's vast energy resources, instead of hoping that foreign nation-states will bail us out.
The official White House statement can be read here: https://www.whitehouse.gov/briefing-room/statements-releases/2021/08/11/statement-by-national-security-advisor-jake-sullivan-on-the-need-for-reliable-and-stable-global-energy-markets.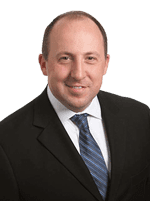 Craig Stevens served in the Bush Administration for seven years, beginning in the Department of Health and Human Services under Secretary Tommy G. Thompson. After HHS, Stevens moved to the Department of Energy (DOE) where he served as the department's chief spokesman under Secretary Sam Bodman. Stevens has also worked on the presidential campaigns of Governor George W. Bush (2000) and former Governor Mitt Romney (2008). He now serves as the spokesperson for Grow America's Infrastructure Now (GAIN). For more information on how you can support GAIN, visit www.GAINnow.org or email Craig@GAINnow.org. 
3 Ways Technology is Going to Shape the Oil and Gas Industry
Free to Download Today
Oil and gas operations are commonly found in remote locations far from company headquarters. Now, it's possible to monitor pump operations, collate and analyze seismic data, and track employees around the world from almost anywhere. Whether employees are in the office or in the field, the internet and related applications enable a greater multidirectional flow of information – and control – than ever before.