This past February witnessed the creation of the world's largest software provider of business workflows centered exclusively on energy. That event was the result of two substantial deals facilitated by Quorum Software, a leader in energy industry software.
First, Quorum merged with energy industry software provider Aucerna, bringing together two Thoma Bravo-owned industry leaders. The merger combines two companies that share a focus on digital transformation yet offer customers complementary products.
Then the combined company, operating as Quorum Software, acquired TietoEVRY's consolidated oil and gas software business. That business encompasses the leading Energy Components hydrocarbon management solutions and DaWinci solution for personnel and materials logistics. Combining Aucerna, Quorum and the entire TietoEVRY oil and gas software business accomplishes several key objectives.
That marriage blends exceptionally complementary workflows, mission-critical technologies and unparalleled international expertise, while positioning Quorum as a global leader for energy software in the upstream, midstream and downstream sectors of the energy value chain. The acquisition results in nothing less than Quorum becoming the world's biggest software provider with the greatest breadth of solutions focused entirely on serving energy companies, regardless of their size.
The combined company will serve more than 1,800 energy customers in 55 nations. Quorum Software will have offices throughout North America, Latin America, Europe, the Middle East and the Asia Pacific region.
Quorum will continue to exert a substantial presence in Calgary, Alberta, Canada, the headquarters of Aucerna. It will also have a significant presence in Norway, the headquarters of Energy Components/DaWince software.
Recently, Quorum executive vice president and chief product officer Tyson Greer granted OILMAN a wide-ranging interview featuring a series of questions centered on the merger and its short term and longer-range impact on the oil and gas sector.
Never Before
The synergistic benefit deriving from the February merger is already being seen in the ability to provide customers access to a complete cloud technology ecosystem of the kind they've never experienced before. "With the global expertise Aucerna brings, together we've been able to stay ahead in the digital transformation landscape through our modernized, connected technology that is turning data-driven insights into actions," Greer says. "The feedback we're hearing from customers so far has been very positive, and they've been pleased with how smooth the transition has been."
Greer believes the decision to acquire TietoEVRY's oil and gas software business was an easy one. Quorum Software had been aware for some time of the advantages that business could provide to Quorum's exacting software suite. TietoEVRY's more than three decades of oil and gas industry experience made it evident to Quorum executives the company possessed the kind of expertise Quorum customers expect.
"Their Energy Components hydrocarbon accounting and management software and their DaWinci logistics software allow us to serve our customers better," Greer says. "No matter a customer's location or stage of business, we have the resources to cater to each on an individual level."
Timely Benefits
Broadening and diversifying the software portfolio of the combined firm delivered a number of competitive advantages to the merged company. The most significant to date is the breadth of industry solutions Quorum Software can make available to its customers.
Those clients now enjoy a broader portfolio of software to address end-to-end processes for acquiring and developing assets, drilling and completing wells, managing production, accounting for operations and optimizing logistics, Greer says.
A second benefit is a capability to continue modernizing even faster than before. That enables Quorum to evolve right along with the industry, while helping operators overcome hurdles associated with an evolving market.
"As mentioned before, expanding global leadership has been one of the biggest outcomes of this acquisition and merger," Greer says. "We can now provide a growing base of local support, which has been so helpful to customers, no matter their location."
One of the keys to any successful merger, of course, is melding companies with complementary strengths and product lines. In this merger as well, reciprocal qualities allowed the combined company to be greater than the sum of its parts. The combination of Aucerna, Quorum and the TietoEVRY oil and gas software business has brought together highly complementary workflows, mission-critical technologies and unmatched global expertise, Greer reports. Aucerna delivers integrated planning, execution and reserves software that has been what he calls "an instrumental add" to Quorum.
When it comes to TietoEVRY oil and gas, Energy Components and DaWinci are international standards in the energy industry, and Greer says the gifted employees who support them are valuable additions to the combined company's team. "Together, we are able to offer a complete set of solutions in lockstep with our customers. Our vision for the future, coming off both of these transactions, is to provide the most robust set of cloud-first applications for the global energy ecosystem," he adds.
This merger is different from other software mergers and acquisitions of recent years, Greer says. From a software perspective, he notes, the merger's scale and the concentration of innovation, in particular, differentiate the deal.
What's more, the global nature of the two deals, which combined two disparate markets into a singular technology provider based on business workflows for these two markets, Greer reports, "makes this different from M&A we have done in the past."
Challenges Faced
As we've seen, combining two fast-growing energy-focused software companies has its benefits. But that doesn't mean this combined company will not face challenges. Some of them relate to the global pandemic of the past 17 months. "Trying to assimilate a globally-diversified business in the current world we are operating in [impacted by COVID] is one challenge we are facing," Greer observes.
"We combined the business in a remote work environment. Bringing hundreds of global employees into a business that formally was only operating in North America, and doing it remotely, is challenging. We will also face the dual challenges of combining our business and transforming it while at the same time addressing our customers' new and developing needs, driven by ongoing market volatility."
There exists no overlap in capabilities, Greer notes. That makes combining the businesses less of a challenge. "We only see opportunity as far as how the technology will complement our current suite of offerings."
"Our current task is to discern which intersection points will offer the most value to our customers. We see a synergy between the businesses regarding the challenges the technologies solve combined with the complementary workflows."
Eyeing the Future
The energy sector is in transition. Quorum Software's customers need efficiency in their core oil and gas operations to thrive in a globally competitive market, while investing more in their future in energy, Greer says. Digital transformation of the oil and gas industry is essential to the energy transition.
Having become the largest software provider dedicated to the energy sector, Quorum enjoys an enormous opportunity to participate in the transition.
In the last two decades, Quorum has emerged as the premier innovator of software deployed by North American energy companies, says Gene Austin, who will serve as the combined company's CEO. "Today, Quorum is expanding the scope of our technology and expertise to all energy-producing regions of the globe. Customers everywhere will have access to a cloud technology ecosystem that connects decision-ready data from operations to the boardroom."
Adds Greer, "In the next five to 10 years, our vision is to accelerate innovation to transform our solutions and services to meet the needs of the digital operator, from cloud hosted to cloud native and move from integrated applications to connected energy ecosystems. In doing this, our goal is to power the modern energy marketplace."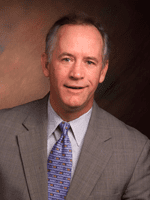 Jeff Steele has been an independent writer in Chicago since December 1989. He has more than 1,500 bylined Chicago Tribune articles that have examined a wide array of topics, including real estate, communities, consumer issues, health care, employment, investing and finance, education, transportation and history. Steel has written print and radio advertising, direct mail, brochures and promotional material for such well-known companies and brands as Insignia ESG, Rand-McNally, Sears, Florsheim, the John Hancock Observatory, Dannon Yogurt, Fleer Gum and Hidden Valley Ranch, among others. Prior to becoming an independent writer, Steele worked for six years in the advertising industry as a copywriter with three Chicago advertising agencies. 
3 Ways Technology is Going to Shape the Oil and Gas Industry
Free to Download Today
Oil and gas operations are commonly found in remote locations far from company headquarters. Now, it's possible to monitor pump operations, collate and analyze seismic data, and track employees around the world from almost anywhere. Whether employees are in the office or in the field, the internet and related applications enable a greater multidirectional flow of information – and control – than ever before.