The recent downturn in the oil and gas industry has resulted in a lot of investment capital sitting on the sidelines, waiting for signs of a price rebound. Recent gains in the futures market for oil suggest we may start to see increased acquisition and divestiture activity in the second…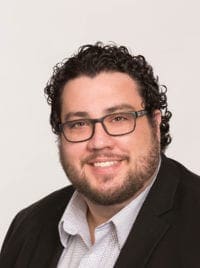 Ryan Mohrman is a senior reservoir engineer with Energy Navigator in Houston. He specializes in database integration and architecture, engineering workflows such as reserves management, A&D evaluations and basin studies, and reporting and analytics.
3 Ways Technology is Going to Shape the Oil and Gas Industry
Free to Download Today
Oil and gas operations are commonly found in remote locations far from company headquarters. Now, it's possible to monitor pump operations, collate and analyze seismic data, and track employees around the world from almost anywhere. Whether employees are in the office or in the field, the internet and related applications enable a greater multidirectional flow of information – and control – than ever before.