Walking around NAPE in February, it seemed like everyone had the same idea: Stay Positive. The teams I met with were ready, willing and able to stay to course, and no matter the price of oil, they were going to stay upbeat. The booths filled the George R. Brown Convention Center in Houston, and according to reports, about 12,000 people were walking around.
Deals were very similar to the summer NAPE show, very mineral and working interest focused. You could see teams that purchased on the fringe of XYZ play trying actively to sell anything not stapled down. Digital vendors also had a giant presence at this year's show, pushing automated processes in nearly every aspect of the business.
While NAPE is a great industry event, the production deals that a lot of people were looking for were not there. Finance teams were scouring each booth for a potential "splash"deal for their teams and nothing was on the floor. The real change about this year's NAPE, was that there were also no deals outside the expo.
If you've never been to NAPE, there are two distinct aspects of the show. First, the show itself, and second is the events and meetups that happen after the show. These meetups give everyone a great opportunity to network and reconnect. Usually, it's here that you hear of the off-market deal. But not this year. This year there was a strange sense of "sell everything" and everything that was available was taken out to the floor of NAPE.
Because Beachwood works in the off-market space every day, we had a different view of NAPE. We have been calling and tracking deals that are targeted, and we know the teams that will sell in 2019 don't even have a booth at the event.
NAPE is all about relationship-building and relationship creating. There is a team that attends and sponsors NAPE every year called Western Land Services. I watched as one of their team members, Sebastian Alvarado, work the booth. He read the name tag of everyone that came to the booth and asked what that company was specifically working on. And that's what NAPE is about. It's not to pedal swag or to pitch product, it's to build relationships based on a truly customer centric focus. It's never about what I'm doing, it's about what you are doing, and how I can provide any value to you.
The industry is changing every day. It is guys like Sebastian and teams building digital transformation software that are going to shape the business in the next five years. NAPE was, as it always is, a great event and I'm looking forward to next February.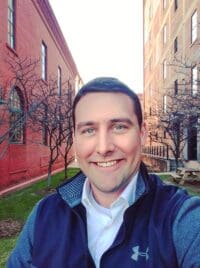 Josh Robbins is currently the Chief Executive Officer of Beachwood Marketing. He has consulted and provided solutions for several industries, however, the majority of his consulting solutions have been in manufacturing, energy and oil and gas. Mr. Robbins has over 15 years of excellent project leadership in business development and is experienced in all aspects of oil and gas acquisitions and divestitures. He has extensive business relationships with a demonstrated ability to conduct executive level negotiations. He has developed sustainable solutions, successfully marketing oil and natural gas properties cost-effectively and efficiently. Beachwood strives to partner with top tier oil and gas firms to find off-market deals that provide maximum benefit to their corporate acquisition strategy. At Beachwood, Mr. Robbins manages the corporate branding, senior staff, and the Beachwood Strategic Consulting Group, including sales strategy development for all of the Beachwood clients. Josh has been featured in numerous trade magazines as he is an accomplished writer and speaker on the acquisition and divestment market. He writes a bi-monthly acquisition and divestiture column for Oilman Magazine that has a social reach of an estimated 145,200 views per issue. The best way to reach Mr. Robbins is through email.
3 Ways Technology is Going to Shape the Oil and Gas Industry
Free to Download Today
Oil and gas operations are commonly found in remote locations far from company headquarters. Now, it's possible to monitor pump operations, collate and analyze seismic data, and track employees around the world from almost anywhere. Whether employees are in the office or in the field, the internet and related applications enable a greater multidirectional flow of information – and control – than ever before.