History books and even documentaries bedazzle with stories of fulfilling the American Dream. Freedom of religion and better educational opportunities are only a few reasons for embarking on dangerous expeditions to turn that dream into a reality. While not as dramatic as some historical accounts, many seek a resurgence in career and aspire to obtain that advancement in the United States, where opportunities may be greater.
That dream of career growth and thirst for opportunity resonates within Olushola Odeyemi's being. As a Subsea Engineer for Akers Solutions, he works with the processes and technologies deployed offshore below the surface. His work is specific to exploring, drilling, and developing oil and gas fields found beneath the seabed and extracted in a safe and controlled strategy. To arrive at such a specialized position, Odeyemi studied extensively to create the foundation on which his career would later build and has carefully calculated each step as he has climbed the career ladder.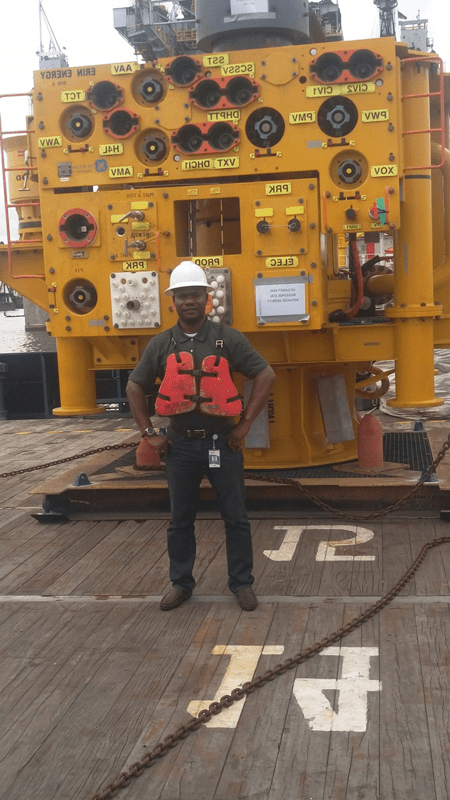 Establishing the Foundation
With mechanical engineering as his career path, Odeyemi completed a five-year bachelor's degree at the Federal University of Technology Minna in Niger State, Nigeria. While there, he fulfilled the requirements for a green engineer designation paving the way to seek employment in the oil and gas industry.
"I was then deployed to Port Harcourt, the state capital and largest city in Rivers State, by the National Youth Service Corps (NYSC) to complete a one-year mandatory service for all Nigerian graduates," says Odeyemi. "The Nigerian government developed this effort to leverage the talent and skills of graduates born in Nigeria and those born abroad to Nigerian parents in the diaspora to emphasize the spirit of oneness and brotherhood of all Nigerians irrespective of cultural, religious and social background."
While in Port Harcourt, the NYSC dispatched Odeyemi to Expro, a well-known international oil services company, to complete a one-year program. During that time, he entered the Subsea Engineering Department, serving in a subsea intervention engineering trainee role.
The process of deepwater subsea operations initiates with the mobilization and deployment of drilling rigs to deepwater locations to drill subsea wells, install completions components, and tie the well onto a floating platform developed for production, storage and offloading purposes. The term "subsea production system" refers to grouping equipment and structures on or below the sea floor for oil and gas production. The necessary components to meet production goals include a subsea completed well, seabed wellhead, production tree, tie-in points at the flowline, and equipment and control facilities to operate the well.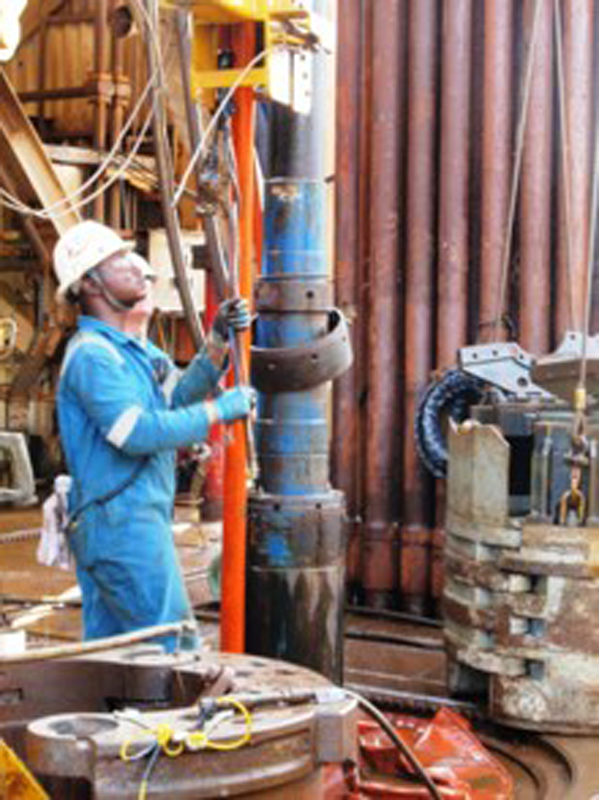 "After my one year with Expro, I was retained and employed as a permanent staff member of the organization," says Odeyemi. "In 2008, I was transferred to Expro headquarters in Aberdeen, Scotland, for six months to acquire further training and knowledge as a subsea engineer."
At the end of his training session in Expro Aberdeen, Odeyemi was deployed back to Expro Africa to support Subsea Deepwater Operations in Nigeria, Angola, Ghana, Congo and the Republic of Gabon. While working with Expro Africa, he played a key role in developing four major deepwater projects offshore in the Gulf of Guinea, West Africa. He also garnered valuable hands-on and supervisory experience onboard deepwater drillships and semi-submersible rigs in various client offshore locations for Erin Energy, Addax, Harvest, Total ELF, ENI and Chevron. In total, Odeyemi spent four years and 10 months working at Expro.
Harnessing the knowledge he gained with Expro, Odeyemi propelled himself into a subsea engineering role. With a role in the highly specialized profession, he seized the opportunity to ensure a rewarding career ahead.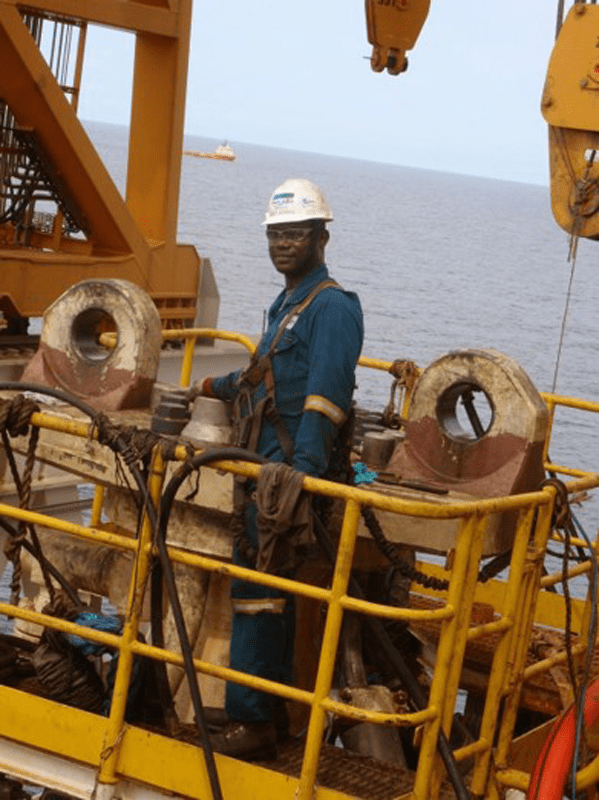 Landing Stateside
If the game of life is one of continual education, so is career development. Odeyemi later obtained employment with Pacific Drilling Company and, in 2012, was sent to NOV College in Houston, Texas, to complete an advanced hydraulic and troubleshooting course. He was also tasked with receiving training on well control techniques using multiplex electrohydraulic control systems on sixth-generation subsea blow-out preventers. This would be his first visit to the United States, the catalyst to determining where he desired his career path to mature.
"The training lasted for a week, and then I returned to Nigeria," he says. "Afterwards, I searched for an opportunity to gain employment in the United States."
Before another opportunity in the United States presented itself, Odeyemi exited Pacific Drilling Company and joined Aker Solutions as a senior subsea engineer for a three-year stint, but would continue to advance his career and knowledge base with Erin Energy, formerly known as CAMAC Energy. There he secured the lead subsea engineer role.
"The headquarters was located in Houston, Texas, with oil blocks owned in deepwater Nigeria, Ghana and Gambia," says Odeyemi. "After two years, I was promoted to head of Subsea Surveillance, which allowed me to travel to the United States more frequently and work from the main office in Houston."
After settling into his role, Odeyemi doubled down in his career commitment and moved his family to the United States in 2015 upon the birth of his second daughter.
He continued his subsea career with Ocean Edge Services in Houston, Texas, and worked as a subsea field support engineer, later joining BHP Billiton Petroleum. Inc., in the corporate office in Houston, Texas, to take a subsea supervisor position. While working with BHP Billiton Petroleum, he was involved in developing Shenzi Field, a major deepwater offshore field in the Gulf of Mexico, and served in a subsea (onshore/offshore) client representative role for two years and five months.
"I left BHP in April 2020 to return to Aker Solutions North America as senior mechanical engineer in the Subsea Lifecycle (SLS) group in June 2022," says Odeyemi. "In December 2022, I was promoted to mechanical engineering supervisor and, in February 2023, I was promoted to mechanical engineering manager. As part of my current role, I support major international oil and gas companies operating in the deepwater Gulf of Mexico: ENI-Longhorn, Apache, Murphy, OXY and Chevron."
Today, Odeyemi enjoys his current position after returning to Aker Solutions, and hopes to continue his and his family's residency stateside.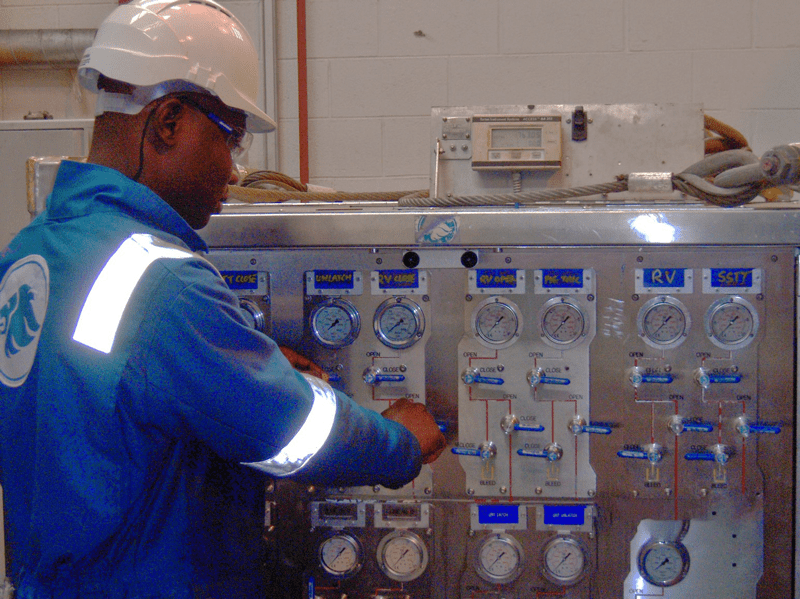 Making Comparisons
Career direction is influenced by multiple factors, and the infiltration of culture can have a profound influence. As a subsea engineer, Olushola Odeyemi identifies differences in working in Nigeria compared to the United States. While American culture promotes a belief in equality between citizens regardless of differences, Nigeria's culture accepts hierarchy in society with inequalities both inherent and unjustifiable in society and the workplace.
"American organizations provide a conducive work environment," says Odeyemi. "For example, America enjoys stable electric power supplies, but Nigerian organizations allow employees to work under challenging conditions like no electricity or air conditioning."
He continues by saying that the benefits of working within the United States far outweigh those of other countries. Employers possess the capability and desire to provide adequate health insurance. Retirement is made possible through productive pension plans. Regular training ensures professionalism and a high level of safety.
Odeyemi adds that American-based companies look past the benefits made on behalf of the organizations, and associate value with the employees that make up the businesses. Some employers offer flexible working hours when needed and are even willing to make working-from-home arrangements. Employees can also take advantage of paid parental leave.
While domestic employment provides multiple benefits, Odeyemi identifies challenges that sometimes surface. Fitting in and finding one's place can be difficult. He says that entering a new work culture can ignite frustration. It takes time to learn the processes and accept situations one might not have previously experienced. Work permits can be challenging to acquire, and some roles require professional certifications, whereas this might not be the case elsewhere.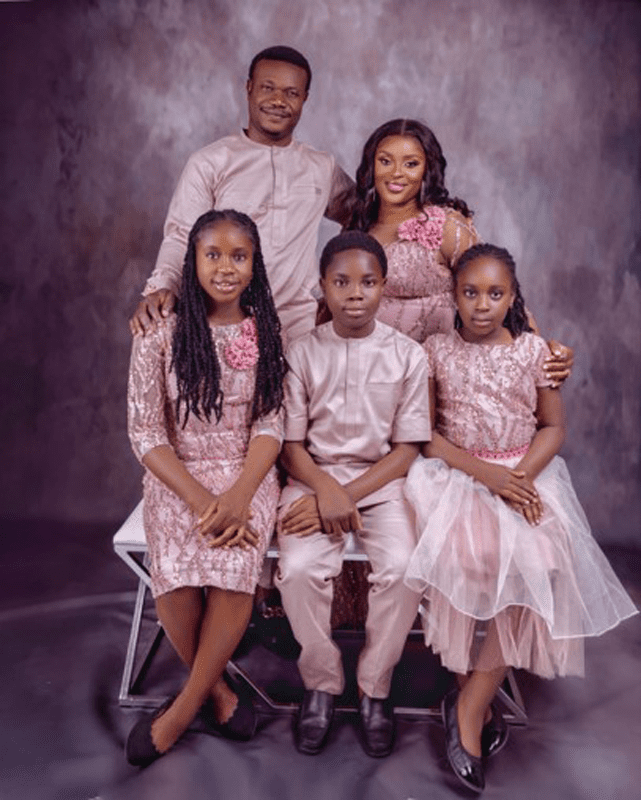 "It takes time to gain the trust of coworkers and get them to accept your ideas," Odeyemi says.
Making an Impact
The path traveled, and the turns experienced, have yielded rewarding results. Odeyemi's various roles held, and the knowledge he gained has allowed him to make a critical impact in a specialized field that has major implications for oil and gas production. As a subsea engineer, he is responsible for designing, building, installing and maintaining underwater components to elicit that production, leveraging subsea technology as a vital tool.
"I was involved in the ExxonMobil Guyana Project, one of the newest crude oil-producing regions in the world, and it yielded an output of 110 thousand barrels per day and up from an average of 74 daily barrels the year prior," says Odeyemi. "Akers Solutions, my current employer, was responsible for designing, building, and installing subsea and dynamic and static umbilical approximately 40 kilometers long."
This is just one example of success in offshore oil and gas production. While the world combats geopolitical upset and energy market disruption, oil and gas production will remain essential to the demands on supply, and subsea engineering will play a crucial part in meeting those demands. As Odeyemi continues his work as a subsea engineer, he will play a prominent role in helping meet production needs. That criticality, in essence, compares only to ideas and events rooted in passion, like fulfilling the American dream.
Headline photo: Supervising the installation of OneSubsea G2 Subsea Horizontal Xmas Tree. Photos courtesy of Olushola Odeyemi.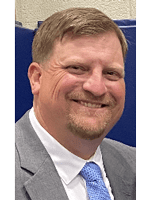 Nick Vaccaro is a freelance writer and photographer. In addition to providing technical writing services, he is an HSE consultant in the oil and gas industry with twelve years of experience. Vaccaro also contributes to SHALE Oil and Gas Business Magazine, American Oil and Gas Investor, Oil and Gas Investor, Energies Magazine and Louisiana Sportsman Magazine. He has a BA in photojournalism from Loyola University and resides in the New Orleans area. Vaccaro can be reached at 985-966-0957 or nav@vaccarogroupllc.com. 
3 Ways Technology is Going to Shape the Oil and Gas Industry
Free to Download Today
Oil and gas operations are commonly found in remote locations far from company headquarters. Now, it's possible to monitor pump operations, collate and analyze seismic data, and track employees around the world from almost anywhere. Whether employees are in the office or in the field, the internet and related applications enable a greater multidirectional flow of information – and control – than ever before.