Today's successful oil and gas operators face a competitive marketplace in the exploration and production (E&P) of domestic energy sources. While the oil and gas industry has consistently outperformed the market since the pandemic, operators are still working with a finite amount of time and resources. Compounding this issue, many are finding it difficult to attract, recruit and retain high-performing talent for their organizations. For legacy oil and gas operators, this makes outsourcing an increasingly attractive option, where W-2s, PTO, vacation, benefits and insurance don't apply.
Simply put, applying this strategy allows them to streamline operations, creating more internal efficiencies and fewer headaches. Ultimately, outsourcing provides them with the opportunity to do what they do best – exploration and production – while leaving the requisite busywork to qualified, third-party vendors. This becomes especially beneficial when oil and gas operators can adjust the volume of their outsourced work, which often fluctuates based on well activity and performance.
This requisite busywork includes several routine tasks that all companies are responsible for handling, though more and more operators are finding it appropriate to offload this compliance-related work to firms offering outsource solutions. Primarily, this includes various bookkeeping and back office tasks. Typically, they're financial, operational or production-related in nature. Every minute not spent on these tedious tasks allows operators to put their primary focus in the areas where it matters the most – strategic planning, exploration, drilling and production – the four horsemen of profitability. With the increasing number of investors, stakeholders and bottom-line profitability to think about, securing customized operator outsourcing to handle mundane and time-consuming, day-to-day tasks is enabling E&P operators to deliver better margins and higher profits. Those who've already invested in outsourcing these critical back-end services are enjoying a surplus of two qualities that are awfully hard to come by – time and money.
As any good accounting provider can attest, eliminating the burden of high overhead costs is one of the first steps on the road to profitability. And when comparing an in-house team to that of an outsourced partner, the company balance sheet rarely lies. For energy companies, a full-time, in-house staff that handles bookkeeping and back office duties means more overhead in the form of W-2s, salaries and a plethora of benefit packages. Partnering with a third-party entity to outsource these requisite duties instantaneously eliminates this bloated cost center.
Below are a wide variety of examples of the type of nuanced bookkeeping and back office duties that hamstring companies whose time could be better spent on their core operations. It's one thing to deal with these day-to-day necessities without much thought, but when viewed individually, these tasks quickly add up, complicating any high-performing oil and gas operator's primary mission.
Today, these primary focus areas are increasingly being handled by a new breed of third-party vendors, outsourcing partners with energy expertise who specialize in managing these routine responsibilities. It's especially reassuring to know that many of these new third-party vendors come with industry-specific experience and expertise in oil and gas operations. When your partner comes with decades of experience in the same industry you explore and produce, it's a safe bet they, too, know the ins and outs that matter the most and can get the job done right the first time.
Task-Intensive Core Areas
Third-party outsourcing partners designed to handle these tasks work quickly and efficiently, removing the burdensome work that often plagues high-producing oil and gas operators. The outsourcing of these routine duties can be arranged into four core areas, along with their subsequent task lists:
Oil and Gas Accounting
This includes any and all tasks related to bookkeeping and records. Contained therein are accounts payable/receivable, financial/operational reporting, production tallies, revenue data entry, joint interest billing (JIB), revenue processing and authorizations for expenditure (AFEs).
Owner Relations and Division Orders
With investor relations and well ownership fast becoming a byzantine and complex array of investment partners and stakeholders, much more time is needed to ensure they're kept up to date on all operational efficiencies and profitability. There are typically lots of owners, investors and stakeholders that invest in specific wells, which takes a measured approach to make sure proper payments, royalties and other benefits are allocated properly. Managing division orders, maintaining pay decks, ownership records, pay status, and even searching for potentially unfounded ownership stakes are just a few of the ways outsourcing partners can support operators.
Regulatory Compliance
Outsourcing companies can support operators in managing their regulatory compliance by providing expertise in navigating the complex regulatory landscape. These third-party companies stay updated on industry-specific regulations, monitor changes, and ensure their clients' operations are in line with the latest requirements. It is important to find a partner with experience in state, federal and tribal reporting and that can handle all aspects of regulatory reporting.
Joint Interest Billing (JIB) and Revenue
Tasks in this area that can – and quite frankly should – be outsourced to third-party vendors include input revenue, payment of all accounts payable invoices, the processing of revenue, resolving JIB discrepancies, distribution of owner revenue, W-9 maintenance, and full financials as needed. From tracking production and sales to the calculation of royalties and taxes, there are many aspects of revenue accounting that require expertise and a heightened attention to detail.
Extended Lines of Service Available to Operators
Many oil and gas operators who've taken advantage of offloading these day-to-day tasks have found that some third-party outsourcing vendors even offer a la carte pricing, making it an extremely attractive and affordable option for the right operator. Provided the outsourcing vendor has certified landmen and accountants on staff who live and breathe oil and gas operations, legacy E&P players can take advantage of specialized offerings, such as proper well files/maintenance, streamlining data captures, full-service lease record keeping, monthly obligation reports, digital mapping, lease obligation, and expiration reporting/filing.
When it comes to making a case for outsourcing these key day-to-day tasks, there are multiple benefits to consider, but the key attributes are simply time and cost. Outsourcing these key duties saves time while also allowing for flexible, yet dedicated resources. Third-party vendors who handle these outsourced tasks are designed to help operators scale their services and costs accordingly.
For legacy E&P players, evaluating a trusted third-party partner could make much more sense than onboarding, training and maintaining in-house staff to handle these daily tasks. Implementing an outsourced solution to handle bookkeeping and owner relations-related tasks can ultimately lead to improved decision making by oil and gas operators. This is especially true when you source a vendor with specific expertise in the oil and gas industry, one who can readily provide the data and analytics necessary to make sound strategic decisions. Because when your partner knows the oil and gas industry every bit as well as you do, that's the very definition of a win-win scenario.
Ultimately, outsourcing provides operators with an edge not yet adopted by the industry at large, which means they can place an increased amount of focus and effort on core operations – exploration and production. Over time, this helps them achieve better results and the performance they need to satisfy their investors and clientele.
In the end, some in the oil and gas industry may refer to these mundane tasks as dirty work. But in today's fast-paced world, one man's dirty work is fast becoming another man's specialty.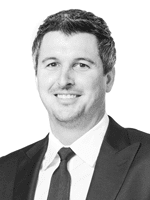 Matt Autry is the president of oil and gas at Valor, a specialty asset management company that provides mineral management solutions and outsourcing services for oil and gas operators. With a career in the oil and gas industry that spans two decades, Autry's industry experience ranges from working as a certified landman to owning and managing mineral rights. As president of Valor's oil and gas division, he provides value and client satisfaction for new and existing clients, while focusing on the optimization and diversification of the company's vast portfolio of oil and gas assets. Autry earned a bachelor's degree in business administration from Ashford University. He can be reached at mba@onevalor.com.
3 Ways Technology is Going to Shape the Oil and Gas Industry
Free to Download Today
Oil and gas operations are commonly found in remote locations far from company headquarters. Now, it's possible to monitor pump operations, collate and analyze seismic data, and track employees around the world from almost anywhere. Whether employees are in the office or in the field, the internet and related applications enable a greater multidirectional flow of information – and control – than ever before.