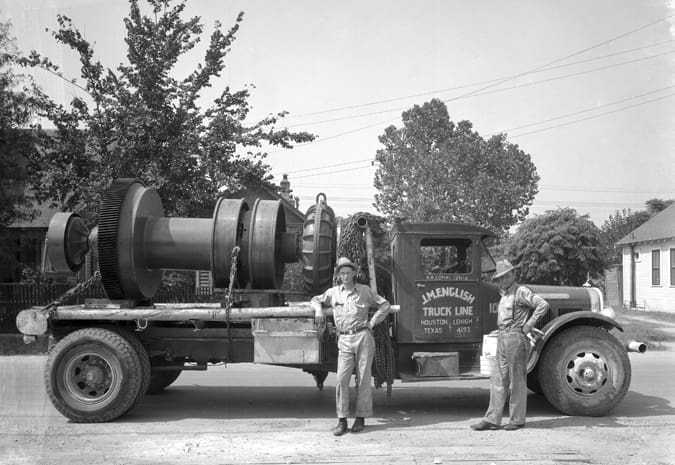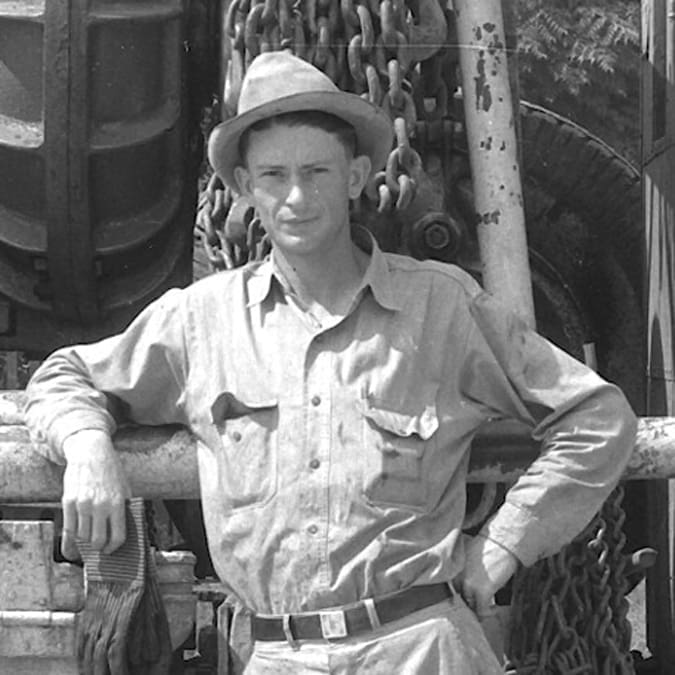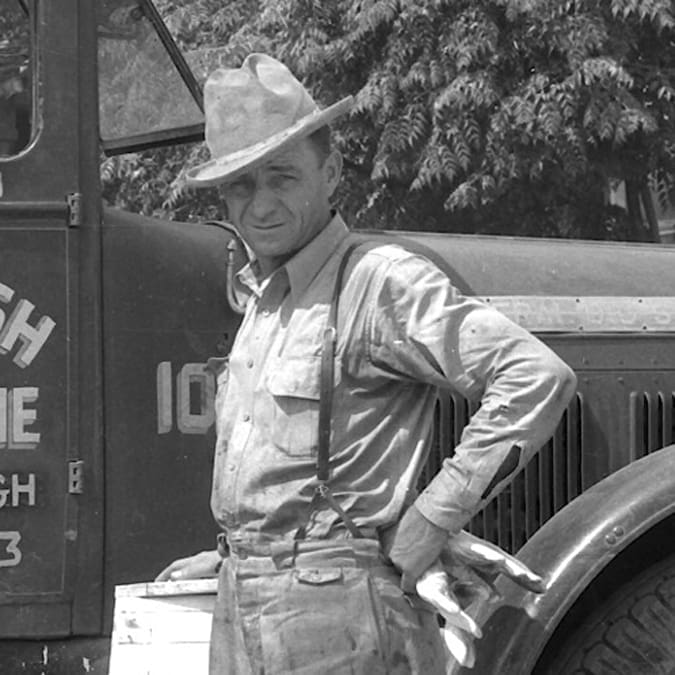 From hot shot delivery to the long haul, independent trucking services provided the oil patch with the transportation of equipment from the manufacturers to the field getting the job done. The J.M. English trucking company was based in Houston, Texas but they serviced oil fields in several states.
Courtesy of the The Sloane Gallery – www.sloanegallery.com – 281-496-2212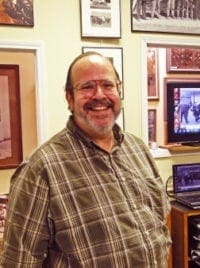 The Sloane Gallery contains images of Houston from the early 1900s thru the 1980s. The emphasis will be on black and white photography created during the building boom era of mid 1920 - 1936.  Located at 1570 South Dairy Ashford, Suite 113, Houston, TX 77077. Gallery Hours - Tuesday - Friday 12PM - 6PM and Saturday 12PM - 4PM.