Tighter budgets have led many companies to curtail training expenses in an effort to save money for their organization. No one knows this better than those who are managing budgets for safety training in the oil and gas industry. But the need for safety training persists and may be greater…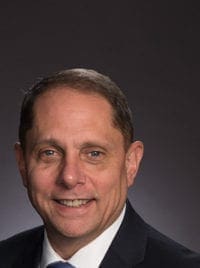 Richard Perkins, CSP, is the safety services manager for LWCC. Headquartered in Baton Rouge, La., LWCC is a private nonprofit mutual insurance company that is rated "A" (Excellent) by A.M. Best Company. As the largest writer of workers' compensation insurance in Louisiana, LWCC employs over 240 people and serves approximately 20,000 policyholders in the state. Named to the 2017 Ward's 50 group of top-performing insurance companies, LWCC was recognized for achieving outstanding results in the areas of safety, consistency and performance over a five-year period, 2012–2016. For more information, please visit www.lwcc.com.
3 Ways Technology is Going to Shape the Oil and Gas Industry
Free to Download Today
Oil and gas operations are commonly found in remote locations far from company headquarters. Now, it's possible to monitor pump operations, collate and analyze seismic data, and track employees around the world from almost anywhere. Whether employees are in the office or in the field, the internet and related applications enable a greater multidirectional flow of information – and control – than ever before.