Texas Petro Index (TPI) announced today that upstream oil and gas activity in Texas ended its 24-month-long contraction in December. TPI is a composite index based upon a comprehensive group of upstream economic indicators. The index peaked at a record 313.5 in November 2014 and fell to 150.6 in December 2016, up from 148.0 in November.
"This is the moment we've been waiting for," said Karr Ingham, the economist who created the TPI and updates it monthly. "It is good news for the industry, for the Texas economy, and for many communities around the state that are strongly connected to the oil and gas exploration and production industry."
The extreme declines in the TPI reflect the severity of the downturn in several key metrics, such as crude oil and natural gas prices, rig count, drilling permits and job cuts. In Texas, crude oil prices fell from $101.68 per barrel in June 2014 to $27.08 per barrel in February 2016, a decline of 73 percent. Natural gas fell from more than $4.50 per thousand cubic feet in June 2014 to $1.63 per thousand cubic feet in March 2016, a decline of 64 percent. Rig count reported by Baker Hughes hit 906 the third week of November 2014 before falling to a low of 173 in May 2016, a decline of 80 percent. Drilling permits granted each month exceed 3,000 in September 2014 and reached 510 in January 2016, an 83 percent decline. An estimated 103,800 jobs were lost in the upstream sector between December 2014 and October 2016.
"By the end of 2016, every indicator that makes up the TPI had turned the corner, with the exception of natural gas production and the number of oil and gas wells completed," Ingham said.
Crude oil prices in December averaged 48.69 per barrel and the estimated crude oil production in Texas totaled about 98.5 million barrels, 5.1 percent less than in December 2015. Active drilling rigs averaged 310, 4.3 percent fewer units than in December 2015. Drilling permits issued was 1,009, 38.8 percent more than the 727 permits issued in December 2015. An estimated 205,300 Texans remained on upstream oil and gas payrolls, about 11.6 percent fewer than in December 2015.
"It's been a bloodbath, frankly, but better days are ahead in 2017 after two years of sharp contraction, job losses, and downward pressure on the statewide and regional economies of Texas," Ingham said.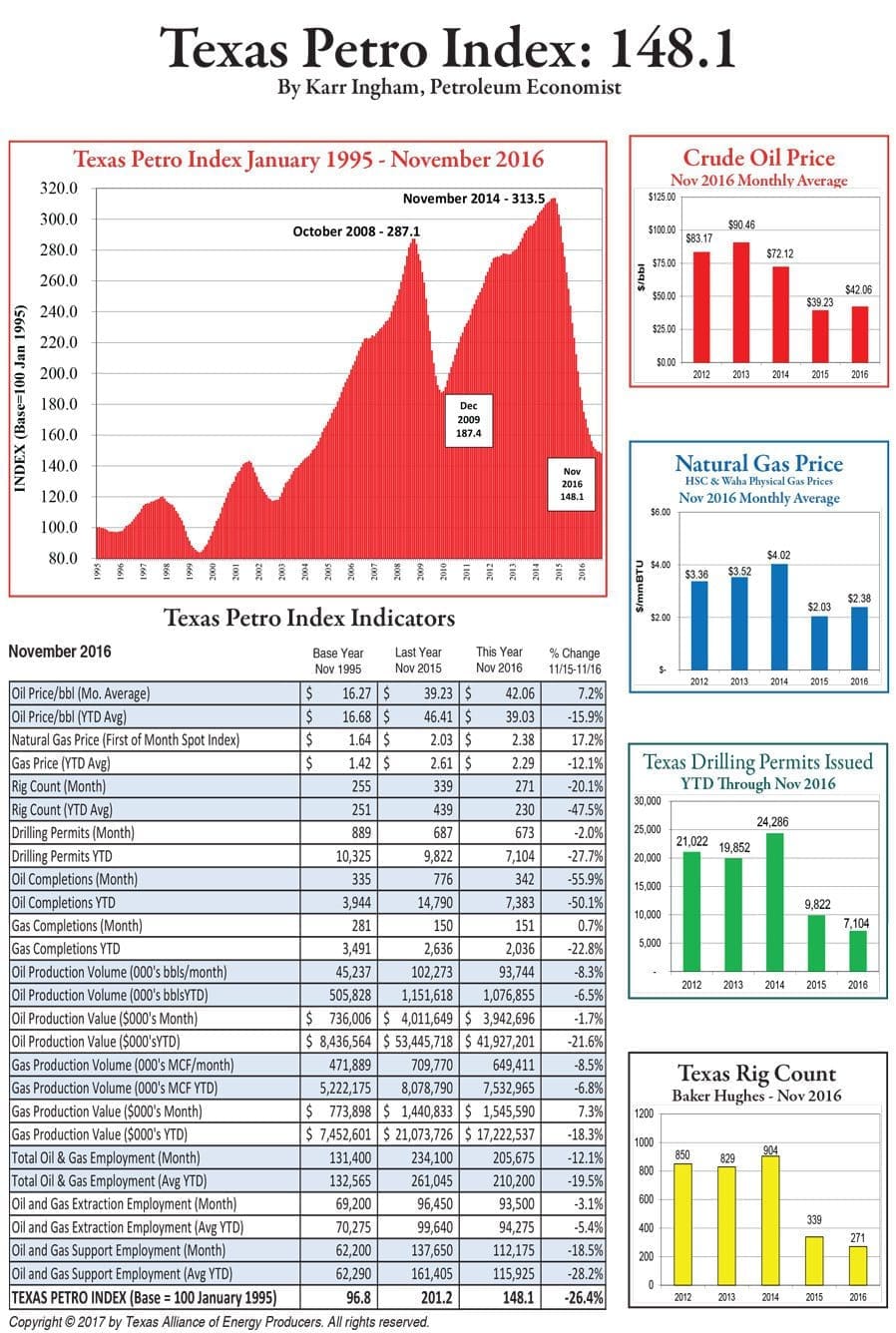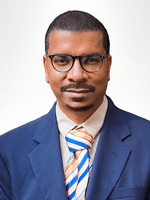 The CEO of U.S. Energy Media, Emmanuel Sullivan is a technical writer who has built up his profile in the oil and gas industry. He lives and works in Houston, where he publishes Oilman and Oilwoman on a bimonthly basis, and Energies quarterly, distributing the magazine to energy thought leaders and professionals throughout the United States and around the world. At a time when technology is rapidly changing, he provides an invaluable service to oil & gas, and renewable energy executives, engineers, and managers, offering them both broad and specific looks at the topics that affect their livelihoods. Sullivan earned his BA in Communications at Thomas Edison State University and his MA in Professional Writing at Chatham University. 
3 Ways Technology is Going to Shape the Oil and Gas Industry
Free to Download Today
Oil and gas operations are commonly found in remote locations far from company headquarters. Now, it's possible to monitor pump operations, collate and analyze seismic data, and track employees around the world from almost anywhere. Whether employees are in the office or in the field, the internet and related applications enable a greater multidirectional flow of information – and control – than ever before.